SURF Education Award for Marja Verstelle
Marja Verstelle has received the SURF Education Award 2020. This prize is awarded each year, to five education professionals who have contributed to innovation in education, both within the Netherlands and beyond.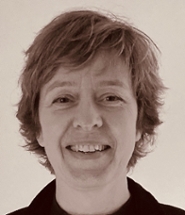 The five winners were given the news of their award in a surprise video call, during the SURF Education Day on 7 December, in which Christien Bok presented them with the SURF Education Awards 2020. 'What is incredibly impressive is to see how these five individuals have worked tirelessly for many years, generously sharing their knowledge and commitment with others and achieving so much. For me, it is a tremendous honour to present them with their award on behalf of SURF,' says Bok.
For 25 years, Marja Verstelle has been building bridges for innovation and education in a variety of roles. Currently as planner and project manager for the strategic alliance between Leiden University, TU Delft and Erasmus University Rotterdam, and previously as programme manager of the ICTO Innovation Programme and co-founder of the Centre for Innovation at Leiden University, strategic policy advisor to the Vice Rector, and as editor-in-chief of the national SURFspace website. Within the international LERU partnership, Marja also played a driving role within the digital transformation group.
The judges of the SURF Education Award on Marja Verstelle: 'When it comes to new technologies, Marja Verstelle likes to take the lead. She translates knowledge into educational opportunities, and knows how to get people on board, from students to professors to directors. She has achieved so much exactly because of her ability to unite.'
The four other award winners are: Eric Slaats (Fontys Universities of Applied Sciences), Robert Schuwer (Fontys Universities of Applied Sciences), Ulrike Wild (WUR), and Willem van Valkenburg (TU Delft).
Over SURF
SURF is the ICT cooperation organisation for education and research in the Netherlands. Within the SURF cooperative, research universities, universities of applied sciences, research institutes, and university medical centres work together to develop ICT facilities and ICT innovations. This cooperation gives students, lecturers, researchers and other staff access to the best ICT facilities for leading research and talent development under advantageous conditions. Since 2015, SURF has presented its annual awards to people in the education community (vocational education & training, higher professional education, and university education) who are committed to educational innovation using ICT.