Maartje van der Woude will give Dies Natalis lecture for Universitas Indonesia
Maartje van der Woude, Professor of Law & Society, will hold a lecture on 5 November for Universitas Indonesia on the occasion of its 96th Dies Natalis.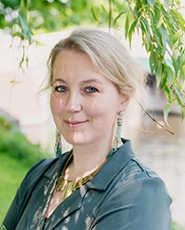 The Department of Law, Society & Development of the Faculty of Law has invited Van der Woude to give the lecture. This department is known for its interdisciplinary approach to issues related to law in society, Van der Woude's field of research.
In her contribution she will consider national and international discussions about the 'T-shaped lawyer', but also a number of specific issues concerning migration, national security, and public order. In addition, she will address the importance and value of interdisciplinary research in the field of law in society. 'Of course, I will also pay attention to the challenges involved in conducting this type of research and the recognition it receives inside and outside academia', says Van der Woude.
Universitas Indonesia celebrates its Dies Natalis on 5 November. After registration, the online lecture can be viewed via Zoom. Information about the lecture and how to register is available here.