Maartje van der Woude speaker at Cleveringa Meeting Leiden 2020
All Leiden alumni, students and anyone else who might be interested is welcome to attend the online Cleveringa Meeting in Leiden on Wednesday 25 November entitled 'The Corrosion of International Relations'.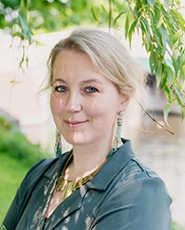 Prof. Maartje van der Woude will speak at the meeting. Other speakers will be Prof. Theo Brinkel, Prof. Erwin Muller and Prof. Alexander Rinnooy Kan.
Since 1946, the Leiden University Fund has been holding its annual Cleveringa meetings to commemorate the protest speech given by Professor Rudolph Cleveringa on 26 November 1940.
This year, the Covid-19 outbreak has made it difficult to maintain the tradition of live Cleveringa meetings in various cities and countries. The Leiden Cleveringa Committee has therefore decided to hold an online Cleveringa debate at 20.00 (Netherlands time) on 25 November, from the Great Auditorium, in the same place as where Professor Cleveringa delivered his impassioned speech.
See here for more information about the program and registration.