Anne Meuwese appointed Professor of Public Law & Governance of AI
Anne Meuwese is appointed Professor of Public Law & Governance of AI at Leiden University as of 1 November 2020. This position is part of the University SAILS network, one of the new university-wide interdisciplinary development programmes funded by the Executive Board of Leiden University.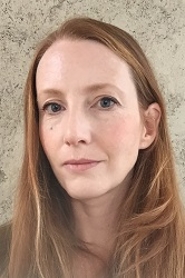 The aim of SAILS is to expand and advance current expertise in the field of artificial intelligence (AI). Anne Meuwese will be involved within the expertise constitutional and administrative law, establishing links with public administration. Her research will focus on the use of AI by public authorities and the responses to this in the area of law and governance.
'Certain AI applications are already quite mainstream, whilst others are still at an early stage', says Meuwese. 'For public authorities, the application of new technologies is always extra complicated because of their particular responsibilities towards citizens. It is also interesting to see what contribution AI can make in monitoring the actions of public authorities. This is a crucial phase in the significance that public law can have in relation to the responsible use of AI in the public sector.'
Previously, Meuwese had been affiliated to Tilburg University since 2010, where she was appointed professor of European and Comparative Public Law in 2013. Before that she had been a postdoc at Antwerp University and the University of Exeter. In 2008 she was awarded a doctorate cum laude at Leiden University on her research into the use of impact assessments by the European legislature. Her research is characterised by considering the behavioural perspective of constitutional law and general administrative law: these branches of law are intended to influence the behaviour of public actors.
Meuwese will remain involved in the NWO-MVI research project Burgervriendelijke datacommunicatie door overheden (citizen-friendly data communication by public authorities), is a member of the editorial team of RegelMaat, a Dutch journal specialised in issues related to lawmaking, and is a member of the Regieraad Responsieve Overheid (Regulatory Council Responsive Government) of the Ministry of the Interior and Kingdom Relations.
At Leiden University, Meuwese will be working at the Department of Constitutional and Administrative Law, part of the Institute of Public Law.