Young Star Maite Boden broadens her horizon
At the beginning of 2020, Maite Boden became the first student ever to receive the Young Star award. She received the award for her contribution to research into the notorious ghost particle: the neutrino. With her master's degree in the pocket as well, she is now looking for a job in data analysis. 'The unpredictability of what you will find is what makes it so interesting for me.'
Research on particles
'It was a big surprise to win the Young Star Award,' says Boden. 'The nomination itself felt like a great support and a great motivation for the continuation of my studies.' Boden followed the combined Bachelor of Physics and Astronomy. For her final research she collaborated on the calibration of a neutrino telescope in the Mediterranean Sea. Here she showed that you can make the telescope more accurate by using a background signal. In doing so, she made a considerable contribution to a precise and very complex measuring set-up, which should generate more knowledge about the notorious ghost particle: the neutrino. Neutrinos undergo almost no interaction with anything and move through everything unseen. This makes them very difficult to observe.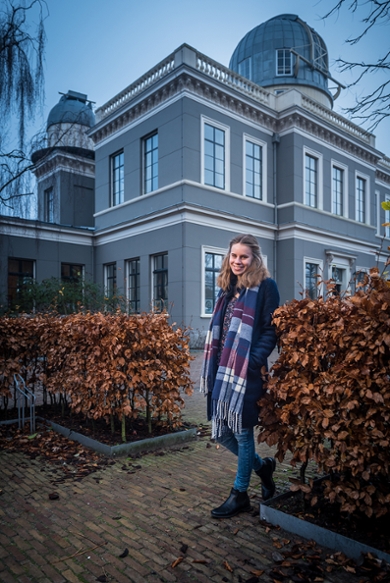 To continue her studies, Boden travelled to Scotland. Here she recently completed her master's degree in Particle and Nuclear Physics at the University of Edinburgh. 'Fortunately, despite the corona crisis, I was able to successfully complete my thesis here in Edinburgh.' The interest in neutrinos that Boden developed during her bachelor's degree brought her to Scotland. 'Since then I have broadened my interests and conducted research for the LUX-ZEPLIN dark matter experiment.'
Creativity and strategy
Boden, however, decided not to directly proceed her academic career. 'I am not ruling out a PhD at a later stage, but at the moment I am looking for a job as a data analyst. I would like to explore what I can do with the knowledge I gained during my studies.' During that studies, Boden developed a passion for data analysis. 'This allows me to combine my creativity with analytical strategies. You start with a large amount of data and don't know what it means yet. Then you try to manipulate this data in logical, new ways and interpret the findings. The unpredictability of what you will find is what makes it so interesting for me.'
Women in physics
Although the proportion of women during her studies was quite high, Boden would like to see even more women in physics. 'In my own master's programme the proportion of men and women was equally divided, but in the more theoretical directions the percentage of women was lower. I also saw this in the more theoretical or mathematical subjects that I followed. So there are also differences within physics itself.' One of the female teachers she recalls well is Marialuisa Aliotta. 'After one of her lectures, she organised a question time especially for female students, in which she answered questions about her experiences as a woman in the academic world and how that has determined her personal life. By doing so, she hoped to help us make a well-weighted choice for our own future.'

A great support, just like winning the Young Star award. 'It's a unique experience to hear that your work is appreciated and acknowledged, especially by the prominent members of the C.J. Kok jury. I am still very grateful for that, just as I am grateful to Ewine van Dishoeck, who set up this prize.'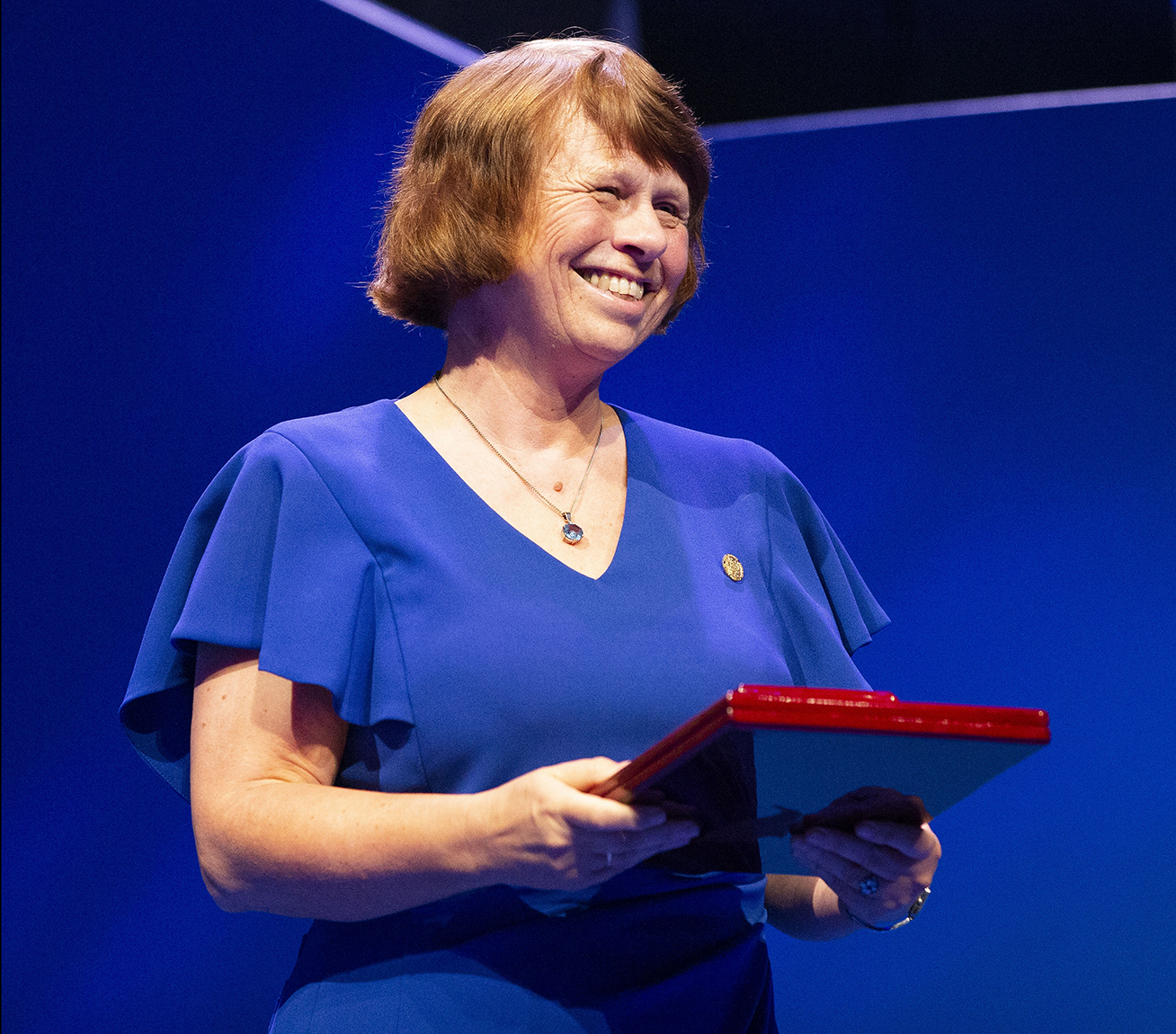 The Young Star Award
In 2019, Professor Ewine van Dishoeck established the Young Star Award from the money she received for the Kavli Prize for Astrophysics in 2018. The prize is part of the Van Dishoeck-de Zeeuw Fund, which Van Dishoeck and her husband set up to stimulate young talent in science. The Young Star Award is presented annually and is accompanied by a cash prize of 2,500 euros, part of which is to be used for study-related activities that enable students to further develop themselves as scientists.