Privacy and the current registration requirement in the hospitality sector
The Dutch Data Protection Authority is concerned about the way in which businesses in the hospitality sector are registering contact details of customers.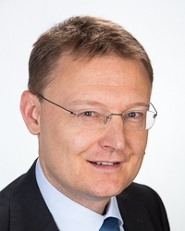 A journalist recently received an app from a barman who shortly before had served her two cocktails. He was wondering if she fancied going for a drink with him, after spotting her phone number on the registration list required for contact tracing.
This is a cause for concern for the privacy watchdog. Since the outbreak of coronavirus, a major issue is finding ways to assist in the source and contact tracing carried out by the Municipal Health Service (GGD) following an infection. On 6 August, the Dutch government decided that all businesses in the hospitality sector should register and store the personal data of their customers.
This decision was met with objections. Professor of Law and Digital Technologies Gerrit-Jan Zwenne said in Dutch newspaper de Volkskrant that he understands these criticisms. Zwenne believes there is a risk of losing control of your personal data. 'It's really not the same if you let everyone know via Facebook that you've been out for a burger in The Hague, of if the owner of that restaurant registers the fact on a list without asking.'