Oxford University Press fast-tracks approval of commentary of the WHO regulations co-edited by Ginevra Le Moli
The International Health Regulations are a set of binding rules which organise the global response to viral outbreaks and other similar transboundary risks to public health.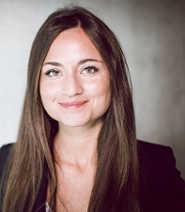 Last revised in 2005, following a number of innovations introduced by the WHO's Director-General Gro Harlem Brundtland to fight the SARS epidemic, the IHRs are at the heart of a certain conception of the WHO's core role as an instrument to fight global health security risks. As such, the IHRs interact with a much wider set of norms, including not only international security instruments such as the international regime on bacteriological weapons, but more generally treaties relating to human rights, trade, investment, transport, intellectual property and the environment.
Co-edited by Dr Ginevra Le Moli, together with Professors G-L. Burci (Graduate Institute) and J. E. Vinuales (Cambridge), this commentary brings together the main experts on global health law and related fields to offer, for the first time in their long history, a detailed commentary of the IHRs' provisions and their proximate legal context. The commentary is intended to provide an authoritative reference to scholars and practitioners, guide the ongoing debate on legal reform to enhance domestic and international response systems to transboundary diseases outbreaks as well as the predictably vast amount of litigation that will be prompted by national measures to fight the COVID-19 pandemic. It will also provide an epicenter to the existing body of writings on previous pandemics, and to the very recent surge in interest in this area from international lawyers, manifested in a wide range of short contributions on specific issues relating to global health law.
Confirmed contributors include, in the order of their chapters, Marcos Cueto (Fiocruz), David Fidler (Council of Foreign Relations), Steven Salomon and Claudia Nannini (WHO), Allyn Taylor (John Hopkins), Stephanie Dagron (Geneva), Stefania Negri (Salerno), Jaouad Mahjour and Carmen Dolea (WHO), Alex Phelan (Georgetown), Brigit Toebes (Groningen), Timo Minssen (Copenhagen), Pedro Villareal (Max Planck Institute), Lisa Forman (Toronto), Jiefang Huang (ICAO/Wuhan), Makane Mbengue (Geneva), Kathleen Liddell, Laura Bradford, Mateo Aboy (Cambridge), Ben Mason Mayer (Chapel Hill), Steven Hofmann (York), Julius Weitzdörfer (Harvard), Nicolas de Sadeleer (Facultés Universitaires Saint-Louis).
A joint effort from The Graduate Institute in Geneva, the University of Cambridge, and Leiden University, the project is designed to match and shape the pace of potential legal reform of the IHRs and WHO's global health security framework. In agreement with Oxford University Press, the editing and production process will be aligned with the pace of potential reform, so as to both contribute to it and include its possible outcomes in the final commentary.