First Advisory Board meeting Legal Technologies programme
In The Hague, the Leiden Centre of Data Science (LCDS) in close collaboration with the Centre for Professional Learning (CPL) is developing a Legal Technologies programme. They do so in cooperation with three faculties of Leiden University, namely the Faculty of Governance and Global Affairs (FGGA), the Faculty of Law (FdR) and the Faculty of Science (FWN). The organisation is supported by the municipality of The Hague.
The developments are fruitful, the start is envisioned in January 2021, and the main advisors have recently provided their first guidelines, ideas and substantive advices on how to address Lawyers and Judges who see the arrival of computers in the Courts as a step to narrow their comfort zone. Their advice was explain to them the progress of technology in society in clear statements and show the benefits for lawyers and judges in excellent classes. The first meeting of the Advisory Board took place on June 5 in the Ministry of JenV. The meeting was opened by chairman drs. Ä.R. Rotscheid, followed by an introduction round of all the attendees. Then Martijn Gijssen held a brief presentation of the Legal Technologies program. Thereafter they discussed the tasks and expectations of the Board Members.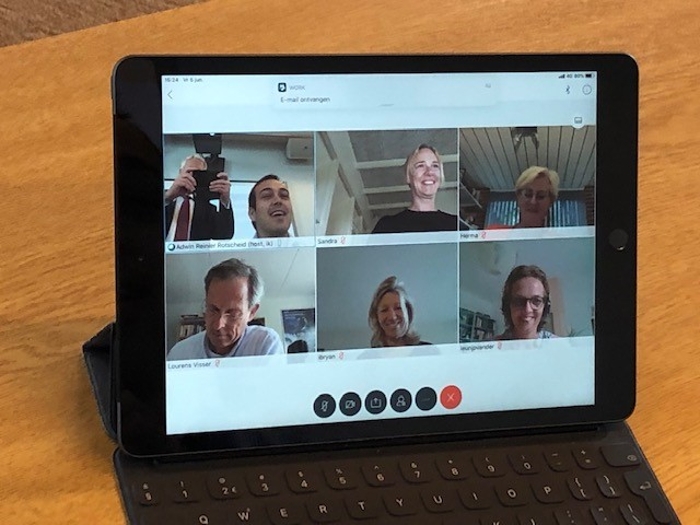 We are very pleased to announce the Board Members:

Chairman:
Board members:
Mr. H.M.P. Hillenaar
Prof. dr. J.P. van der Leun
Drs. I. Bryan
Mr. S. van Heukelom
L.J. Visser MSc
Mr. H. Rappa
J.G.M. Rademaker MTL
The team members of LCDS-CPL are: Jaap van den Herik, Jan Scholtes, Nikol Hopman, Nina Bijl, Lotte van den Berg, Martijn Gijsen, Suzanne Laman Trip en Emilian Lock.

Close cooperation also exists with the PAO course organised by Marlies van Eck on October 29, 2020 (see the announcements in this Newsletter)