COST Action grant for Bart Custers
The European Cooperation in Science and Technology (COST) has awarded a network grant for the project GoodBrother. On behalf of Leiden University, Bart Custers, professor of Law & Data Science and director of eLaw, the Center for Law and Digital Technologies, contributed to writing this proposal.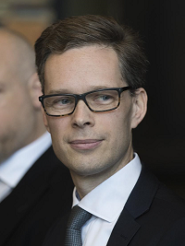 This project is focused on Active and Assisted Living (AAL), improving the health, quality of life, and well-being of older, impaired and frail people. AAL-systems use different sensors to monitor the environment and its dwellers. Cameras and microphones allow for data collection to improve care and well-being, but can also be intrusive for assisted persons and their caregivers. The GoodBrother project is aimed at increasing the awareness of the ethical, legal, and privacy issues associated with audio and video monitoring of vulnerable groups and proposing privacy-aware solutions for assisted living.
A COST action is a grant for creating a research network. These networks offer an open space for collaboration among scientists across Europe (and beyond) and thereby give impetus to research advancements and innovation. This grant allows researchers at eLaw to visit researchers
abroad, organize conferences and symposiums, and host guest researchers.
The project will start in September 2020 and will last four years. In the project consortium, universities and research institutes of almost all EU member states are represented, as well as some other partner countries. Dr. Eduard Fosch Villaronga and prof. Bart Custers will represent the Netherlands in the Management Committee.