Jan Vleggeert in Trouw and FD on lower limit for tax on profits
The Netherlands must introduce a lower limit for tax on profits to prevent major multinationals not paying tax on a structural basis.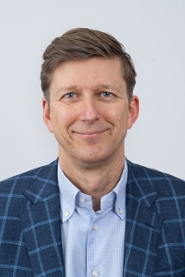 The deduction of all sorts of costs and offsetting losses from previous years will therefore have to restricted, a specially appointed commission has advised the government. This would provide the treasury with around 600 million euro in extra tax revenues each year.
The commission has come up with a range op options for measures, Professor of Tax Law Jan Vleggeert says in Dutch newspapers Trouw and Het Financieele Dagblad. 'At the same time, the commission reduces the effectiveness of measures by creating exceptions for companies.'
The commission notices that in the case of many of the proposed measures, no consensus was reached between the members who were primarily civil servants, tax advisors and scholars. Still, Vleggeert remains positive. 'Politicians now have a list of measures to choose from. If these are applied in a stricter way, it will be less easy to avoid taxation and the revenues are likely to be higher.'