'No surprise that aviation sector is appealing to government in the corona crisis'
The aviation sector is now fully aware of the major impact of the corona crisis. Airline companies are appealing to governments for help.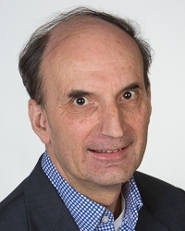 Not only the smaller airlines are affected. In the aviation sector, margins are small and debts are high. There are not many reserves to cushion a blow of this extent.
So it is no surprise that the aviation sector is appealing to the government, says Professor of Air and Space Law Pablo Mendes de Leon. 'These are extreme conditions. In America, the government helped out in the aftermath of 9/11, he says in Dutch newspaper NRC (in Dutch). That said, he does not believe that the Netherlands can take measures on its own initiative. 'European regulations apply here, particularly where competition is concerned. This will need to be coordinated within the European Commission.'