eLaw awarded EDPB framework contract for research into implications of GDPR
Dr. Karolina La Fors, post-doc researcher at eLaw - Center for Law and Digital Technologies at Leiden University, together with a consortium consisting of Milieu Consulting (leader of the consortium), the Free University of Amsterdam (CLI-Centre for Law and Internet), the University of Leuven (Centre for IT and IP Law) and the University of Namur (Research Centre in Information, Law and Society- CRIDS) has won a framework contract commissioned by the EDPB for four years. The Framework contract has the title: EDP/2019/02 - Studies on the implication of several GDPR provisions, case law and other laws having an impact on data protection.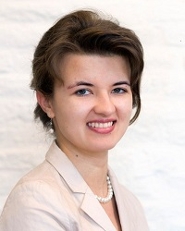 Winning this contract facilitates interested staff members of eLaw to conduct research on several case studies assigned by the EDPB. In the first year of the project 7 case studies will be carried out by the cooperation of eLaw's scholars and the members of the four universities and Milieu Consulting.