Leiden political scientist Tom Louwerse obtains Vidi grant for research on government-opposition cooperation in parliament
Tom Louwerse, lecturer and researcher at Leiden University's Institute of Political Science, has been awarded a NWO Vidi grant. This will enable him to conduct in-depth research on how government and opposition parties cooperate in parliament and how this affects voters' party choices and satisfaction with democracy.
Opposition blurring in parliament?
Choice is essential to democracy. In a modern representative political system, one of the crucial choices is that between government and opposition parties. During election campaings, the differences between those parties usually are amplified. But what about after the elections? Do opposition parties still distinguish themselves from those in government, once in office?
Both political science and public opinion raise concerns as to the diminishing distinctiveness of government and opposition. It is often argued that we are witnessing the blurring of opposition in parliament. Up until now, however, no systematic research has been done to support this thesis.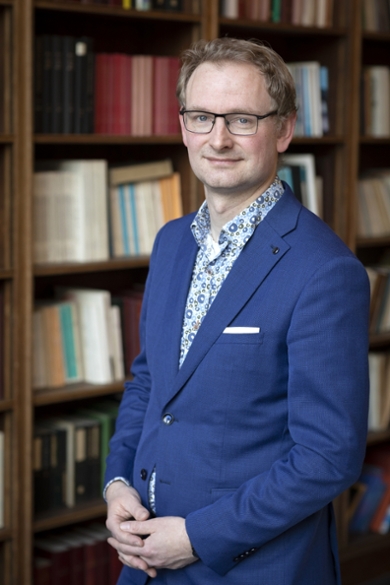 Netherlands, United Kingdom, Denmark, and Canada
Louwerse, having ample experience analysing electoral behaviour and parliamentary politics, will map patterns of cooperation between government and opposition parties. The Vidi grant—amounting to nearly € 800.000—will enable him to collect data, do an in-depth analysis of the behaviour and speeches of parliamentarians, as well as to conduct interviews. His research will cover the period 1945-2018 and comprise four countries: the Netherlands, the United Kingdom, Denmark, and Canada.
Democratic satisfaction
Louwerse is not only interested in the differences—and likely the similarities—between parties in government and those in opposition. His project aims to answer an important, overarching question: what are the effects of government-opposition cooperation on democratic satisfaction, electoral turnout, and vote choice?
NWO Talent Scheme
Vidi grants are a part of the Talent Scheme of NWO, the national research organisation of the Netherlands. The grants are meant to encourage creative, innovative research by scientists with a proven track record. In the 2018 round, 443 researchers applied; 85 of these have been awarded a grant.
Further information
› Vidi grants for nine Leiden University researchers