Eduardo Arenas Catalán awarded Theo van Boven Maastricht Research Prize on International Law
Dr. Eduardo Arenas Catalán, lecturer and Academic Coordinator of the Advanced Master's in European and International Human Rights Law at Leiden Law School, was awarded the Theo van Boven - Maastricht Research Prize 2018 for his doctoral thesis: "Solidarity and the right to health in the era of healthcare commercialisation".
The ceremony took place at Maastricht University on 8 February, 2019. The chair of the jury was Prof. dr. Liesbeth Lijnzaad, endowed Professor of the Practice of International Law at Maastricht University. She praised the way the book "challenges the reader to reconsider the thinking about the right to health and how an increased focus on the aspect of solidarity will be of relevance as political debates about the costs of healthcare insurance in times of scarcity and an increasingly elderly population develop". Lijnzaad, on behalf of the jury, described the approach of the book as "highly innovative" and "likely to fundamentally affect the discourse on human rights". The work of Arenas Catalán was selected from a total of twelve PhD theses, submitted from Belgium, Germany, the United Kingdom and the Netherlands.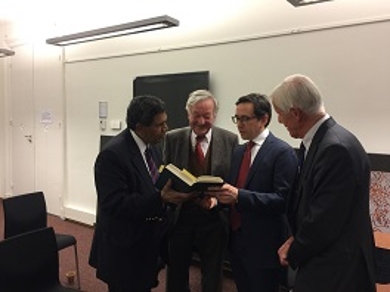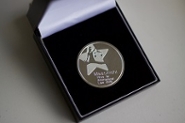 In his intervention in the awarding ceremony, Arenas Catalán reflected on the foundations of solidarity as a guiding principle of international human rights law and the need to more deeply explore its implications within this legal discipline. In relation to the human right to health, he criticized the limited ability of international human rights law to reorient the commercial delivery of healthcare services. According to the author, this incapacity is both detrimental to the goal of universal access to healthcare but also, more generally, to the legitimacy of human rights law.
The Theo van Boven – Maastricht Research Prize is awarded to a PhD thesis in the area of international law including international humanitarian law, international criminal law and international human rights law. The prize consists of 3,000 euros for the winner, and a seminar on a subject chosen by the laureate, which will be organized together with the International Law Department and the Maastricht Centre for Human Rights of the Maastricht Faculty of Law.