KWR and CWTS join forces in research on social impact
KWR Watercycle Research Institute and the Centre for Science and Technology Studies (CWTS) at Leiden University are collaborating in the area of social impact.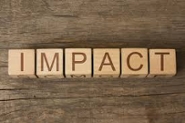 Starting 1 January 2019, Laurens Hessels PhD was seconded by KWR on a part-time basis to CWTS. Hessels will be conducting collaborative research into the mechanisms underlying valorisation, and into methods and indicators for the assessment of social impact. This knowledge will support the water sector in effectively and efficiently implementing available knowledge when addressing societal challenges associated with sustainability and climate.