Yvonne Erkens lectures on Corporate Social Responsibility in Suriname
Yvonne Erkens, Associate Professor Labour Law, was a guest lecturer at the FHR Institute for Higher Education in Paramaribo, Suriname, from 4 to 11 November.
The FHR Institute for Higher Education is a non-profit organisation established in March 2000 in memory of Frederik Hendrik Rudolf (FHR) Lim A Po. The Institute teaches postgraduate courses in the field of management, governance and law, and is composed of three graduate schools and an undergraduate school.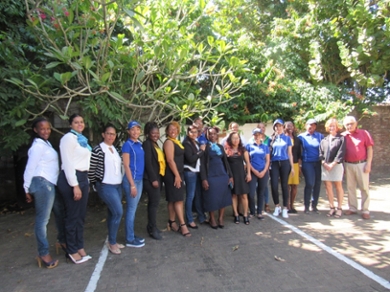 Yvonne Erkens taught the course Corporate Social Responsibility at the FHR School of Management.
Students attended lectures every evening from Monday to Friday and group presentations were held on Saturday. The course was concluded with an individual assessment.