The 2018 Teaching Prize for the Humanities
Who will win this year's Teaching Prize in the Faculty of Humanities? Who will the students honour with this coveted token of their appreciation? Read on to get to know four passionate teachers – about minds working at top speed, experimental teaching styles and that satisfying moment when the penny drops. The winner will be announced on Wednesday 5 September, during the opening of the academic year.
Jeroen Duindam
Teaches: BA History
What do you love most about teaching?
"When you see students grow in a small research class, that's really rewarding for the teacher. And some small groups work so well that the students make a real contribution to each other's success. Larger-scale teaching is special too, in its own way: sometimes, in a lecture hall, you can sense that moment when the penny drops for the students. I get a feeling of satisfaction from both forms of teaching."
Why do you think you've been nominated?
"That's a tricky one. Definitely not because of exciting new teaching gimmicks or the use of modern technology! It could be because of my enormous fascination for the discipline, which I hope I can also inspire in my students. Or perhaps because of my tendency to give extensive comments on written work. That's how you give students a leg up to a higher level – but too many comments can also be discouraging, so the key is to find the right balance."
Olga van Marion
Teaches: BA Dutch Language and Culture, Historical Literature department
What makes teaching so enjoyable for you?
"As teachers, we are at our very smartest when we're among students. Your mind is working at top speed, and that's an amazing sensation. That's when everything we've worked so hard to achieve comes together. We've gained so much knowledge, done so much research and worked so hard on projects, and at the same time we've also trained ourselves to describe the results of scientific research in the clearest possible way. All of that comes together in a lecture – how great is that?"
Why do you think you've been nominated?
"Just like so many of my colleagues, I try to present the course material in an enthusiastic and expressive way, and I ask a lot of questions. If it's appropriate to the material, I use Mentimeter or Kahoot! for questions, which adds an element of healthy competition. I enjoy building a certain level of tension during a lecture, and trying to keep hold of that tension for as long as possible."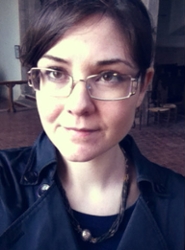 Krista Murchison
Teaches: English Language and Culture
What do you love most about teaching?
"The best part for me is challenging myself in my capacity as a teacher by trying new teaching strategies. For example, I came up with a new student-led activity that helps students develop their language, teamwork and analytical skills; our class created a new digital edition of a text from the Middle Ages. I love it when that kind of experiment works out."
Why do you think you've been nominated?
"I can only hazard a guess, but a common theme in my course evaluations is that students find my lectures stimulating and interactive. I've received a lot of positive reactions about my class activities, such as online quizzes, team activities and interactive online projects. That seems to be fun and helpful for students."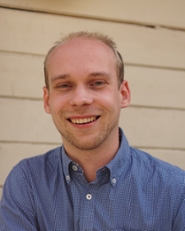 Rogier te Paske
Teaches: Linguistics
What do you see as the most important thing about teaching?
"It's a constant balancing act trying to make your lectures engaging, interesting and understandable for all kinds of students, including students who may not do any further study in your field. I try to achieve that by teaching fairly abstract – and, for some students, difficult – concepts in a way that is light-hearted, but also structured and analytical. And I add a dash of humour when that's what's needed."
Why do you think you've been nominated?
"For me, and probably for all the teachers who have been honoured in this way, that's a really difficult question, because I can only guess at the answer. The safest way to answer is to fall back on students' comments: according to them, I am patient and I show engagement with my students and passion for the discipline, and I manage to inspire them with my enthusiasm."
The Teaching Prize for the Humanities
Good teaching is an integral part of Leiden University. The Faculty of Humanities Teaching Prize is awarded each year to reward good teaching and to raise the profile of the important role teachers play at the university. Students nominate their teachers, and a jury decides who should receive the award. This year's winner will be announced on Wednesday 5 September, during the opening of the academic year.