Maartje van der Woude wins Heineken Young Scientists Award
Professor of Law and Society Maartje van der Woude (37) is one of the four young scientists who have been awarded a 2018 Heineken Young Scientists Award. Van der Woude is receiving the award in the field of Humanities for her research on the interplay between law and the public debate on such themes as terrorism and cross-border criminality.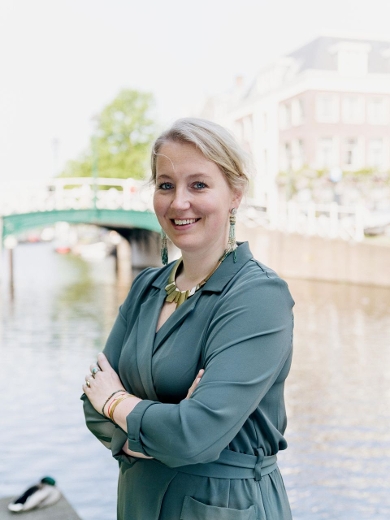 Professor Maartje van der Woude (37) is receiving the 2018 Heineken Young Scientists Award in the Humanities for investigating the interplay between the law and public debate concerning such issues as terrorism, migration, and cross-border crime.
Maartje van der Woude focuses our attention on such issues as ethnic profiling and the reception of refugees. The jury praises her as an exceptional and inspiring research talent, a unique, passionate scientist who also seeks to connect with the public, for example in debates and a blog.
A key focus in her research is the interaction between law and practice in a changing society. She studies how the societal and political debate can influence legislation and law-making and how separate fields of policy such as immigration and security become interwoven.
Incentive prize for young researchers
The Heineken Young Scientists Awards are an incentive awardfor young researchers who have conducted excellent research and who can serve as an example for other young researchers. In addition to Maartje van der Woude, awards were also presented to neuropsychologist Marie-José van Tol, biochemist Joost Snijder and earth scientist Peter Bijl. Each winner of a Heineken Young Scientists Award receives an artwork by Amsterdam artist Jeroen Henneman and a cash award of 10,000 euros. The Heineken prizes are financed by the Heineken Foundation and the Alfred Heineken Fund. The four researchers will be presented with their prizes on Thursday 27 September 2018.