Prof. Iris Wuisman speaker at the launch of the Partnership, LLP and LLC Academic Forum
Prof. Iris Wuisman was invited to be a speaker at the inaugural conference of the Partnership, LLP and LLC Academic Forum in Nottingham on 5th April together with David Milman, Geoffrey Morse, Jonathan Hardman, Jason Ellis, Brett Freundenberg and Marco Speranzin.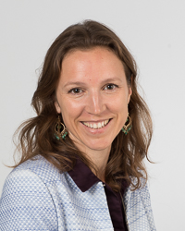 The international Forum is intended to promote debate on partnership law and the law relating to other business vehicles which provide alternatives to the limited liability company, including LLPs and LLCs and to develop collaboration between academics researching and teaching in these areas of law.
During the conference topics such as identification of partnerships, partners and directors as employees, an empirical study of the potential moral hazard of limited liability, distribution flexibility and tax flow through, Italian partnerships and the liability of partners of Dutch partnerships were discussed. The conference attracted many delegates including academics specialising in law and business from UK, Australian, US, Dutch and Italian universities, solicitors, barristers, tax advisers and students. The conference was organised by Elspeth Berry (Nottingham Trent University) and she is also the initiator of the Partnership, LLP and LLC Academic Forum.