Wessel Kraaij director of Data Science Research Programme
Prof.dr.ir. Wessel Kraaij is appointed director of the Data Science Research Programme (DSRP) at Leiden University, starting March 1st. He is the successor of prof.dr. Joost Kok, who recently exchanged Leiden for the position of dean in Twente.
Interdisciplinary research program
The DSRP is a collaboration between the seven faculties of Leiden University. Currently, 16 PhD students affiliated with the program are working on the development and application of Data Science in all academic research fields of Leiden University. For example, automated text analysis of policy documents in collaboration with Public Administration Science, detection of archaeological traces in different data sources though pattern recognition and connecting databases to unravel the pathophysiology of obesity-related diseases. The open structure of the program motivates other researchers and students to join.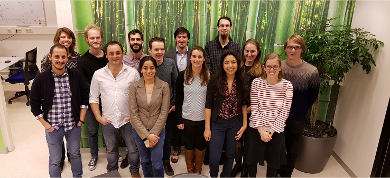 Information Retrieval with social impact
Wessel Kraaij joined the Leiden Institute of Advanced Computer Science (LIACS) as professor Applied Data Analytics in March 2016 and is since 1995 principal scientist at TNO, the Netherlands Organisation for Applied Scientific Research. From 2008 to 2016 he was professor by special appointment at the Radboud University. Last year, Kraaij was appointed ACM Distinguished Member for his significant contribution in the field of Information Retrieval. As a specialist in extracting valuable information from unstructured data, he combines behavioral sciences with computational science. He has developed a special interest in carrying out research projects with a clear social impact.
(Inter)national ambitions
"The Data Science programme unites researchers from various domains and enables them to gather information from the many unique data collections of the university. By doing so scientific methods are renewed and new insights are gained," according to the new director of the DSRP. "The unique interdisciplinary character of the research programme and the motivation and involvement of the PhD students are a great starting point for strengthening the Data Science research within Leiden University and putting it on the international map."