Data Economy Conference
On January 31, 2018 the Data Economy Conference will take place in Budapest. The conference is organized by IVSZ within the EuDEco project. It's going to be an interesting event with many knowledgeable speakers.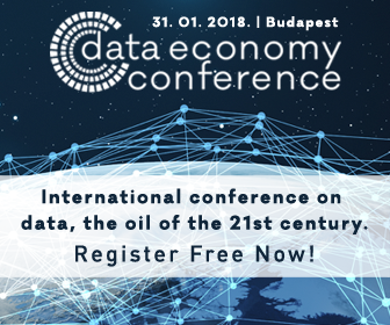 For more information, please visit this website. Participation is free of charge. Register now!