Marike Knoef appointed as Professor Empirical Micro-Economics
The Executive Board has decided to appoint Marike Knoef as Professor of Empirical micro-economics, commencing January 2018.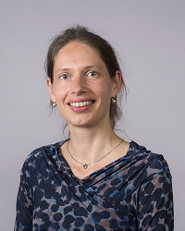 Marike has worked at the Economics Department of Leiden Law School, Leiden University, since January 2011. Before Marike joined Leiden University, she studied econometrics and wrote her PhD thesis at Tilburg University. Her research focuses on the study of individuals and households in the area of retirement, labour, health and social security. Marike acquired various research grants and has published in leading international journals. On November 8 2017 she received the World Cultural Council special recognition award, a distinction for leading scientists.
Marike likes working with researchers from other disciplines. Within the law faculty she is doing research together with the Department of Criminology. Outside her own faculty, she is working with the Department of Psychology of the Faculty of Social and Behavioural Sciences. She is also affiliated with the Leiden-Delft-Erasmus Centre for BOLD Cities, which uses big data research to find solutions for urban problems.
Marike is a member of the Board of the Network for Studies on Pensions, Aging and Retirement (Netspar), where she is involved in establishing the research programme for 2019-2023. She is an internationally recognized expert in retirement savings adequacy and is successful in bridging the gap between research and practice. For example, she co-authored an advisory report by the Social and Economic Council (SER) on the future of the Dutch pension system, and she presented her research to the IMF and the World Economic Forum. She also regularly reaches a wider audience, for example with a video in the run-up to the Dutch general election in March 2017.