Successful implementation of BFW LabBuddy tool
In June 2016, Janine Geerling and Marjo de Graauw were awarded a LUF-grant of €10.000 to design a digital laboratory support tool for the 2nd year BFW practical course on biochemistry (BC2p). With the help of a team of student assistants, Janine and Marjo managed to design a BFW LabBuddy tool that allows students to design their experiments, gain insight in the required techniques and to improve their understanding of the BC2p research topic.
Mental boost for students
Together with student assistants Jolinda Elenbaas and Christianne Groeneveldt, Janine and Marjo extensively evaluated the implementation of the BFW LabBuddy tool within the BC2p course amongst students, practical assistants and the BC2p course coordinators Daniel Lam and Merei Huigsloot. This evaluation clearly showed that LabBuddy:
Increased student motivation, by increasing the attractiveness of the practical and the understanding of the research topic;
Increased student confidence, by allowing students to independently perform scientific experiments;
Increased student preparation for the practical, leading to less variety in the overall knowledge on the topic;
Increased student participation and promoted an active attitude of students during the practical.
Importantly, compared to previous years students appeared to suffer less from mental overload, allowing assistants to better train higher order skills and creating a deeper learning experience. These results will be used to further implement LabBuddy within the BFW bachelor program.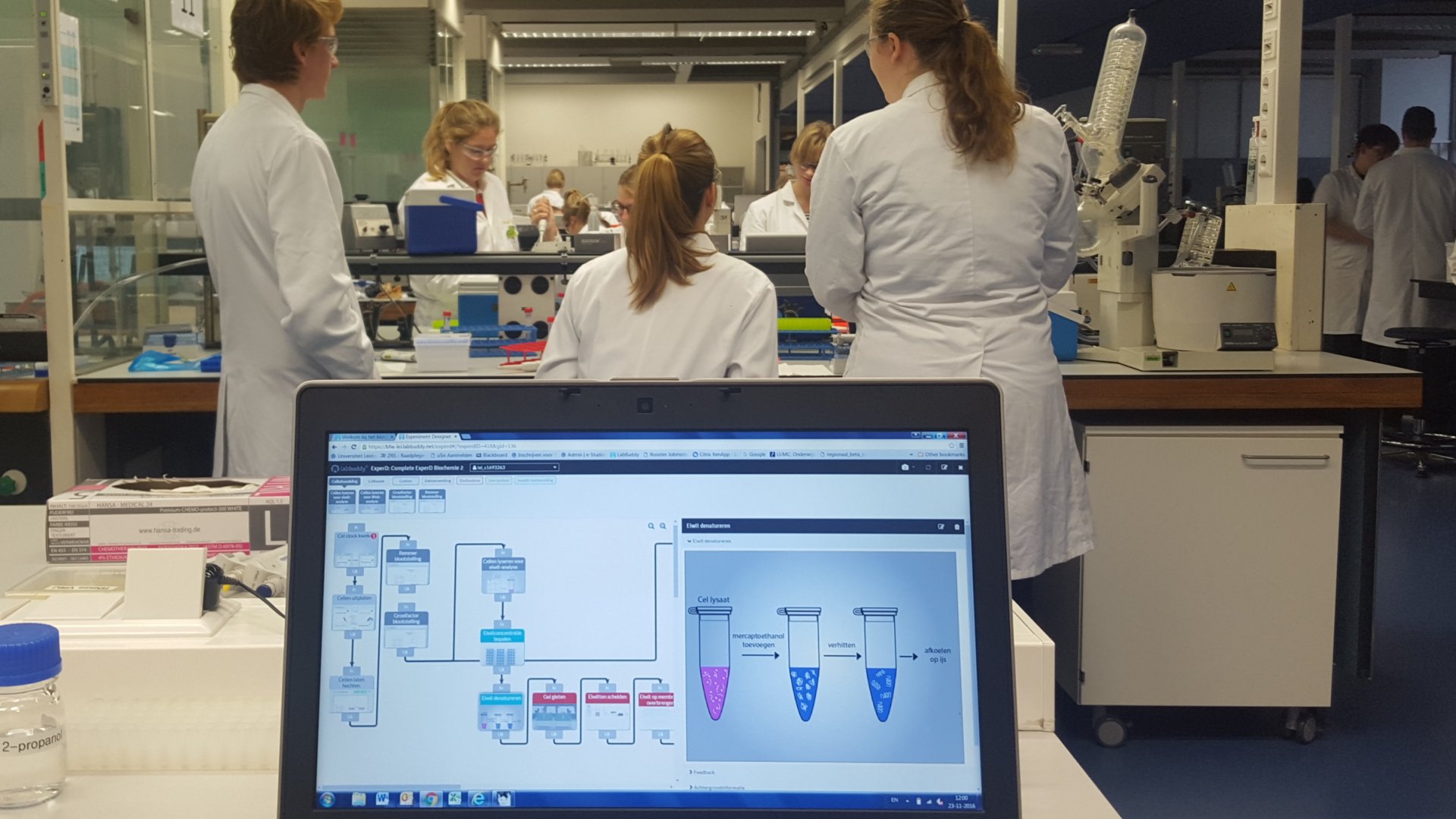 For more information, please contact Janine Geerling or Marjo de Graauw.