Paul van der Heijden appointed honorary professor at University of Ghent
Professor Paul van der Heijden (international labour law Leiden University) has been appointed the honorary Marcel Storme chair at the University of Ghent. The Marcel Storme chair is a rotating professorship at the law faculty of the University of Ghent which according to the regulations is solely awarded to a prominent legal scholar with an international reputation.
The chair is named after Professor Marcel Storme, a renowned professor from Ghent and a former lawyer and Flemish politician.
Previously the chair was held among others by Professor Tim Koopmans, Leiden professor and judge at the EU Court of Justice.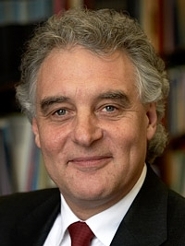 Over the past 20 years Van der Heijden has held a variety of top level monitoring posts at the International Labour Organisation (ILO) in Geneva. The ILO is part of the United Nations (UN). He is also Editor-in-Chief of the International Labour Rights Case Law Journal (ILaRC), published by Brill. Van der Heijden will lecture in Ghent on international fundamental labour rights, such as the freedom of association, the prohibition of child labour, forced labour and discrimination, and the right to a safe workplace.