Ingrid Leijten gives lecture at Centre for Human Rights Erlangen-Nuremberg
On 21 June, Ingrid Leijten gave a lecture at the Centre for Human Rights of the Friedrich-Alexander Universität Erlangen-Nürnberg (CHREN) in Germany. The interdisciplinary centre is linked to a Master's Programme in Human Rights with students from all over the world.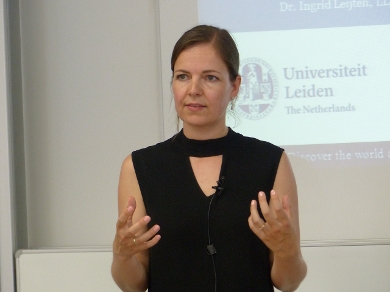 Ingrid Leijten was invited to talk about her forthcoming book Core Socio-Economic Rights and the European Court of Human Rights (CUP). She also discussed developments and trends in economic and social rights protection related to judicialization and indivisibility.