Student in war time
Jacques Waisvisz (98) is one of our oldest living alumni. As a Jewish student in the Second World War, he was forbidden from completing his studies. How does he look back at that time, and what was life like afterwards? 'No one thought that the situation here would become so bad.'
You started studying chemistry in 1938. What was pre-war Leiden like?
'My chemistry studies kept me busy, and I also followed classes in Chinese out of pure interest. I enjoyed studying and kept myself amused in my free time too. I found lodgings with a landlady in the Kaiserstraat. I went out a lot at night to jazz concerts in Leiden and Amsterdam. I wasn't a member of a student society. I was going to join one, but that came to nothing. It got off to a bad start when I went to enrol. This idiot came up and asked me to repeat what he said: I'm a dick. So I said: you're a dick. He said again: No, you have to say I'm a dick. Then I punched him. I was a good boxer then. Other societies didn't want me after that. I enjoyed myself anyway.'
Were you aware that war was imminent?
'Yes, I'm Jewish, so I felt the threat. To begin with, no one believed that the situation would become so bad in the Netherlands. But I heard what was going on in Germany and felt that the same could happen here. I had to stop studying fairly soon after war broke out. I received a letter saying I wasn't allowed to sit any more exams and could only go to the lab. They were very uncertain times. That was what made it so fantastic when Professor Cleveringa and other professors gave speeches to protest the dismissal of their Jewish colleagues. That made me feel better; it felt like moral support.'
How did you spend the first years of the War?
'It was frustrating because I could do hardly anything. At a certain point, we had to wear the Star of David and it became increasingly dangerous. I didn't want to go into hiding and it was difficult to find a good place. I wanted to buy a boat and sail to England, but couldn't get hold of any money. Then my father was called up in 1942. He was supposed to register on the next day, but I told him not to go. At first he wanted to go, because he didn't think the war would last that long. But then he said: you predicted all this misery early on, so I'll listen to you. That was crucial.

'I suggested fleeing, and we did. From one day to the next we left behind everything my parents had spent their lives working for. I don't have any childhood photos at all. But it was the right decision: my grandfather and grandmother and other family members stayed and died in Sobibor. My brother Gaby stayed in the Netherlands. His wife wasn't Jewish. He survived by going into hiding.'
Where did you flee to?
'We reached France partly on foot and partly by train. We were extremely lucky not to have undergone any proper checks during the journey. We removed the yellow star from our clothes in the train and later hid in a goods wagon. I was captured during a raid in northern France. A dramatic moment. I ended up in a camp there and didn't see my parents again for the rest of the war. My parents managed to reach Switzerland and stayed there until the end of the war. Luckily, I managed to escape and met some French people who provided addresses where I could stay. I managed escape to Spain via the Pyrenees. In Barcelona, I registered with the Dutch Consulate. I ended up going to England, where I was trained as a paratrooper.'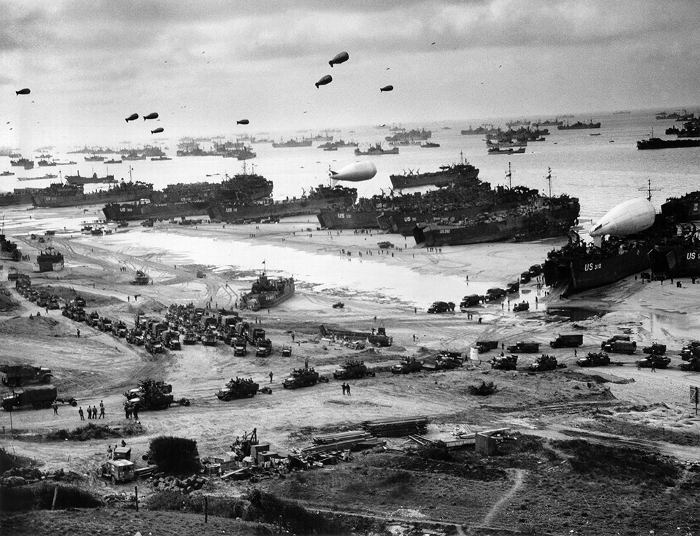 Where did you fight?
'In Italy and Belgium. Our regiment was also deployed to Normandy on D-Day, 6 June 1944. It was our job to eliminate the Merville Battery, a fortification in the German Atlantic Wall. We succeeded, but suffered heavy losses. That was difficult. I don't want to say much else about it. It was a long time ago.'
Were you able to pick up where you left off after the war?
'The University reopened in September and I contacted my former professor, the chemist Van Arkel. I was considering looking for a job. Come and study again, he said. That was difficult to start off with; I found it hard to concentrate after all the hardship of the war. Some of my year group had studied in Utrecht during the war and were already further ahead in their studies. . Other students did not return; they had died. That was very painful. Years later, I asked a girlfriend from the time why we didn't marry. She said: you were impossible then. I'd lost my way a bit, what with all that had happened. It a while for some stability to return to my life. I graduated in organic chemistry in 1950.'
What did you do after you graduated?
'I became a researcher at the Nederlandse Gist en Spiritusfabriek in Delft. I really liked it and spent my whole career working there. I worked in the organic chemistry lab and did all sorts of things– like looking for suitable antibiotics. We managed to discove one, and they still use it in industry all over the world. Apart from my work, jazz, my great passion, kept me busy. For years, I organised experimental jazz concerts known as SMØR Jazz.'
Which skill or experience from your time in Leiden has been valuable in later life?
'I think the accumulation of knowledge is very important. Thanks to the University, I could follow my broad interests ranging­ from chemistry and physics to Chinese. My tip to young people would be to go to university if you can. Even if you need to find part-time work to support yourself. I washed dishes in den Vergulden Turk to pay for my studies. After I graduated I followed what was happening at the University for a long time, visiting chemistry lectures for instance. But I'm too old for that now.
'Another extremely valuable aspect is the friendships that I made here. Until recently, I regularly saw a friend from during my studies. He had climbed the ranks at Shell. If there was something I didn't understand, during my studies and later too, I could always ask him. Sadly, he has died. A big disadvantage of living to an old age is that you lose so many people that you are close to. I used to go out a lot, but walking is difficult now and I don't drive anymore either. My world has become smaller, but I still live in my own house. A carer comes in twice a day. I used to live in the house next door [on Kasteelhof in Leiden]. My daughter-in-law lives there now with a bunch of granddaughters. That gives me great pleasure. And my son is also a great help. I'm glad to say that my children and grandchildren have all gone to university.'
(LvP)