Naturalis researcher Koos Biesmeijer appointed professor
Ecologist Koos Biesmeijer has been appointed professor Natural Capital at Leiden University per 1 March 2017. His chair will be situated at the Institute of Environmental Sciences (CML), which is part of the Faculty of Science. Through this collaboration, Naturalis Biodiversity Center and Leiden University aim to boost the position of Leiden within the national debate on sustainability issues and the importance of natural processes therein.
Collaboration Naturalis and Leiden University
CML and Naturalis Biodiversity Center – both located at the Bio Science Park Leiden – aim to broaden and intensify their current collaboration through common projects, PhD students and shared facilities. The institutes see Biesmeijer, Scientific Director at Naturalis, as the perfect candidate to fulfil this intention. 'Biesmeijer's work on drivers of pollinator change and on crop pollination perfectly matches and complements our research to understand and predict human impacts on ecosystems and biodiversity,' CML Director Arnold Tukker writes. The Director of Naturalis Edwin van Huis confirms this: 'Professor Biesmeijer's field is highly suitable for collaboration, and will include the broader spectrum of biodiversity research. His position as Scientific Director at Naturalis will play an important role in this.'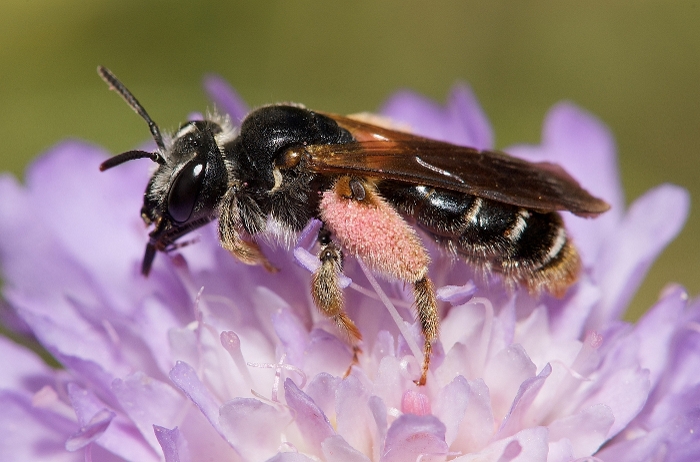 Nature4Life
Biesmeijer also plays a key role in the national research agenda Nature4Life, in which Naturalis and the CML have taken the lead. His connection to Leiden University will strengthen the position of Leiden in this research agenda, says Geert de Snoo, Dean of the Faculty of Science.
Curriculum vitae Koos Biesmeijer
Koos Biesmeijer studied biology at Utrecht University and obtained a PhD summa cum laude on the behaviour and social organisation of bees in 1997. He worked as a researcher at the University of São Paulo (Brazil), Cornell University (United States) and the University of Leeds (United Kingdom), after which he started working at Naturalis Biodiversity Center in 2010. In 2013 he became Scientific Director at Naturalis. Between 2012 and 2017, he was Professor by special appointment of Functional Biodiversity at the University of Amsterdam. For his appointment at Leiden University, Biesmeijer will work one day a week at the CML.