Interview with Cristina Grasseni: new Professor of Anthropology
On February 1st Cristina Grasseni started as Professor of Anthropology at the Institute for Cultural Anthropology and Development Sociology. She is bringing the ERC Consolidator project 'Food Citizens?' with her to Leiden. A few questions to get to know the new professor.
Can you tell us about the start of your career? What was your first job in academia?
"My first employment in a university was as a postdoc in epistemology, which basically means 'theory of knowledge', at Milan University. At the time I was finishing my PhD in Social Anthropology with Visual Media at Manchester University."
What research topics will you focus on as Professor of Anthropology at CA-OS?
"There are two pillars that have always gone hand in hand for me: visual research and economic and political anthropology. My ambition is to make these two pillars converge more. That's also the set-up of my ERC Consolidator project Food Citizens?. A five-year project that I will be focusing on during the next few years in Leiden."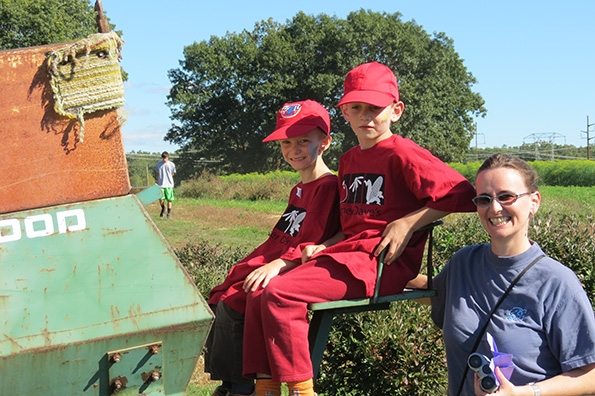 Food Citizens?, for which you received European Research Council funding, is about 'collective food procurement in European cities'. Can you tell us a little more about this project?
"Collective food procurement means people's participation in the production and distribution of the food they consume. My idea is to go to three cities in different parts of Europe - Rotterdam, Turin and Gdańsk - to look at how people get together to procure food and ask: how does this happen in different ways? How does this represent and affect the way people understand and practice citizenship?"
Why is it important to get to know these different European realities?
"I believe in the capacity of anthropology to provide alternative imaginaries that challenge the preconceptions we all have about how things are or should be. When we think about procuring food, most of us have an image of someone in a supermarket, but ethnographers can provide alternative images that challenge this standard idea.
"Food is an excellent topic to look at in this way, because it is so fundamental to our livelihoods and for our survival – it is relevant to every culture we know. So, even within Europe, there are many different ways of procuring food together. The challenge is to study if and how these styles of procurement articulate and in turn depend on styles of participation."
What can we learn from these different scenarios?
"When you look at different stories about the same topic it forces you to rethink ideas. For example, talking about food, we know that the current global food system is simply unsustainable. The role of anthropology is not to come up with a technological fix for it, but our role is to nourish the capacity we have as human beings to think in diverse ways and to imagine different scenarios. I once had a really good teacher that said: 'nourish yourself with different points of view'. Then, once you are capable of fishing out of a bigger bowl of ideas, the solution comes."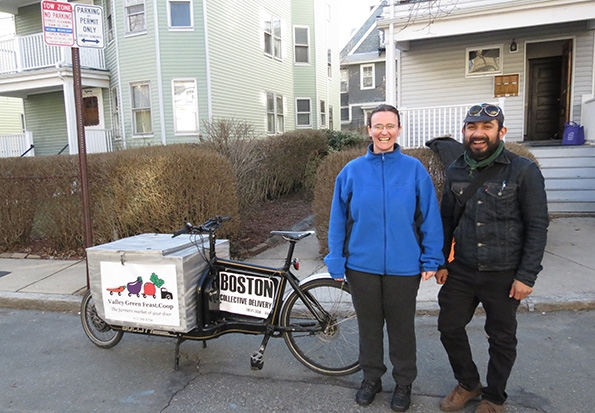 What inspires you about anthropology?
"Our job is to show that the world is diverse. The thing in which anthropologists are best, what cannot be missed: is this enlargement of horizons. A tolerant but critical expectation that things can be done in different ways and things are understood in different ways in different places according to different circumstances."
We've been talking a lot about work, but whenever you're not working, what do you like to do?
"Being an academic can be very demanding, so it doesn't leave much free time. But the time I do have left I like to spend with my children and husband."
Christina Grasseni's video pick: Chimamanda Adichie
The question to Cristina was: 'if you can select one inspirational video, which would it be?' She chose the TEDtalk The Danger of a Single Story, by Nigerian novelist Chimamanda Adichie, who was a Radcliffe Fellow at Harvard the same year as herself.

Cristina: "This is what we have been talking about during this interview. In the most eloquent way possible, Chimamanda Adichie describes the importance of having different narratives and diverse imaginaries of human in society."