'What I enjoyed most was working with students'
On 13 September 2016 a symposium and drinks reception will be held to mark the departure of Professor Rikki Holtmaat. On 1 September she had been affiliated to the university for exactly 31 years. What does she remember most about this period and what are her plans for the future?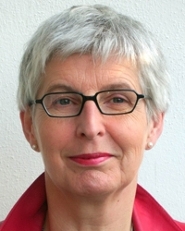 What are your hopes and expectations for this symposium?
I hope that it will stimulate interest in a legal-theoretical approach to my field of study (non-discrimination law).
The title of the symposium is: 'From formal equality to transformative equality: the road to "other law" according to Holtmaat?' What do you mean by other law?
I use this term to indicate that it is not enough to give people equal rights within the existing social system, where rights and obligations are allocated on the basis of an unequal balance of power. Instead, different or new rights will have to be developed that do justice to the special position of groups which up till now have not participated in society on an equal footing.
What do you remember most about your time at the university?
On 1 September it was exactly 31 years ago that Titia Loenen and I were appointed in a shared job to teach the course 'Vrouw en Recht' (Women and Law). It was a very inspiring and exciting time. We were allowed to develop the field of study from scratch. In the first years a lively (international) debate took place about feminist legal theory. After a long time when many people thought that we were done with the subject of equal rights for women, interest for it was rekindled in the past few years. I always enjoyed working with students the most, particularly because I taught mainly international students. The students at my seminars always brought a wide range of (cultural and legal) perspectives to the discussion on the position of women.
You are busy putting together an alphabet of significant concepts in your work. Can you tell us something about this?
I have not written a traditional farewell address, but instead I have collected a number of quotes from books and articles which were very important in my personal development because they provided me with deeper insights into my field of study. I have also selected some sheets I often used in my lectures to explain to students the key issues involved in the topic. I have added keywords to the material and listed the items alphabetically. Readers can browse through the list to form an impression of the most important points of discussion in feminist legal theory throughout the past 30 years.
On 1 July the UN appointed an ambassador for matters concerning sexual orientation and gender identity. What do you think about this?
This is really good. Throughout the world suppression, exclusion and violence is commonplace against people who do not conform to the prevailing cultural and religious ideas on what is 'masculine' or 'feminine' and who prefer relationships that are not heterosexual. This discrimination of homosexuals, transgenders and intersex people is caused by the same thinking which leads to the oppression of women: in some cultures and religions it is still not accepted that people themselves determine what role they will fulfil in life and which (sexual) relationships they want to enter into. Anyone who rejects this patriarchal, hetero normative pattern can expect repression. It is good that the UN - in the face of conservative power blocks such as the Catholic Church and the International organisation of Islamic countries - dares to raise this issue.
In the coming period you are going to focus on writing literary work instead of academic publications. Are you looking forward to this new 'chapter' in your life?
Definitely. In the past few years I felt like I had to choose between my legal and my literary work. Now I will be able to devote myself entirely to writing my next book.
This is of course a completely different approach to academic writing. When did you discover your passion for literature?
As a small child I loved to read. As a teenager I wrote – who didn't? – poems and stories (for the school newspaper). After that time up till 1995 I only wrote legal pieces. But all through those years I still read a lot of literary work; that is, after all, the best way for a writer to learn.
In 1995 you won the writing competition in De Gids and since then you have published 4 books. What can we expect from you in the coming years?
I hope that I will be able to write another novel and that it won't take me so long this time because as a 'pensionado' I will have all the time in the world.