Freya Baetens delivers Comenius lecture in Groningen
For 20 years, Comenius has been affiliated with the University of Groningen and organizes courses - both nationally and internationally - around personal leadership. The Comenius Courses are designed for experienced directors and managers from the public and private sectors such as general managers and members of boards of directors, supervisors, (executive) directors and senior partners and business unit managers.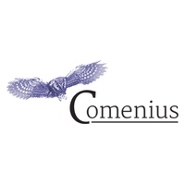 The classic thought of 'Universitas ' is central to Comenius. The desire to broaden and deepen their knowledge is often the main motivation for participants to attend one of the courses. Not short-term goals are central, but the long-term perspective. Within each Comenius Course attention is paid to themes such as 'responsibility', 'connection' and 'inspiration' so as to allow participants to lift their own leadership above the instrumental level. More information on Comenius can be found here.
In her Comenius lecture, Freya Baetens offered participants an insight into the trade agreement between Europe and the United States (TTIP Convention), including a brief general introduction to international economic relations. Central questions included: what is the basis of cooperation, what is its usefulness, what are the dangers, how to protect our own markets, how to invest in co-operation with confidence, what are the main features of the treaty, which are key questions raised in the public debate and how do our answers show our (ethical) beliefs concerning economic activities?