Global Interactions welcomes five new postdocs in 2016
In November of last year Global Interactions made offers to five out of nearly 90 applicants for our grant-writing postdocs. We are pleased to announce that all have accepted and will be joining various Leiden institutes this year. The five postdocs are Katia Hay, Johannes Müller, Maria-Paz Peirano, Guno Jones, and Marloes Cornelissen.
Katia Hay - 12-month postdoc (start date January 1)
Project: The power of images: Rethinking censorship in the global media

Katia Hay, born 1981, studied philosophy and literature in Madrid (Complutense), Munich (LMU), Paris (Sorbonne Paris-IV) and London (Open University). She obtained a DEA in Histoire de la Philosophie in Paris on 'Deleuze, time and dance' in 2004. In 2008 she obtained a double PhD (cotutelle between Munich and Paris) in philosophy on 'Schelling and the tragic'. Since then she has worked mostly on Nietzsche, humour, laughter and language with a 6-year FCT research grant at the University of Lisbon. She is author of Die Notwendigkeit des Scheiterns. Das Tragische als Bestimmung der Philosophie bei Schelling (Alber-Verlag: Beiträge zur Schelling-Forschung 2, 2012) and has published many articles on Schelling and Nietzsche. She has recently edited a volume on Nietzsche, German Idealism and its Critics, published by de Gruyter. She is currently working on a project on The Power of Images: Rethinking Censorship in the Global Media as a post-doc researcher at Leiden University, at the Centre for Arts in Society (LUCAS).
Host institute: LUCAS
Johannes Müller - 6-month postdoc (start date February 1)
Project: Cultures of diaspora. Inner-European migration and the origins of the German-Atlantic world
Johannes Müller is lecturer of German literature and culture at Leiden University. He has worked and published on early modern literature, migration and religion and is co-editor of the volume Memory before Modernity. Practices of Memory in Early Modern Europe (Brill, 2013). His book Exile Memories and the Dutch Revolt. The Narrated Diaspora, 1550-1750 will appear with Brill in May 2016.
As a GI-postdoctoral fellow, Johannes will prepare a research on the impact of older European refugee networks on the early German emigration to North America. Studying letters, genealogical and literary sources, he will analyze how later generation migrants grew up in an environment in which geographical mobility shaped the lives of individuals. Employing a transgenerational network approach, the postdoc project will explain how and why descendants of migrants and their transnational networks connected early modern Germany to the 'Atlantic World' and stimulated migration into Colonial America.
Host institute: LUCAS
Maria-Paz Peirano - 6-month postdoc (start date February 15)
Project: Global images: European film festival schools and the construction of "world" cinema
María-Paz Peirano is a Social Anthropologist from Universidad de Chile and a PhD in Social Anthropology from the University of Kent. She holds Postgraduate degrees in both Documentary Film and Film Studies, from Universidad de Chile and Pontificia Universidad Católica de Chile respectively. Her research involves an ethnographic approach to film as social practice, focusing on documentary film and the construction of Chilean cinema in global settings. Her post-doc project in Leiden looks at the role of international film festivals as educational hubs for peripheral filmmakers -particularly Latin American directors and producers- focusing on how their creative practices are negotiated in transnational settings.
Host institute: CA-DS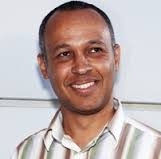 Guno Jones - 12-month postdoc (start date March 1)
Project: World War II, (post)colonial citizens and the nation in the Netherlands and Great Britain
Guno Jones is an interdisciplinary scholar who received his doctorate (2007) at VU University Amsterdam. Before working at Leiden University, he held post-doc positions at the University of Amsterdam and VU University Amsterdam. His main research interests are on political discourses on citizenship, postcolonial migration, and the nation in the Netherlands, Belgium, and the UK; the (politics of )heritage of World War II; and the (politics of) heritage of colonialism and slavery in the Netherlands and its former colonies. He published on these subjects in various publications. As a lecturer, he taught on the subjects mentioned, as well as on qualitative research methods.
Host institute: History
Marloes Cornelissen - 6-month postdoc (start date March 1)
Project: Material culture at the Ottoman Porte: the Dutch "nation" and the Ottoman elite (1750-1810)
Marloes Cornelissen received her Ph.D. in Ottoman history at Sabanci University in Istanbul in 2015. At Leiden University, Marloes plans to work on a research project that concerns the study of material culture in Ottoman Istanbul between 1750 and 1810, and specifically that of the Dutch "nation" residing there. The Dutch "nation" was the group of merchants, diplomats and other individuals that enjoyed Dutch protection in the Ottoman Empire. By the eighteenth century, the Dutch community in the Ottoman Empire was nearly all but Dutch and consisted of people whose families had lived in the Ottoman Empire for several generations, and often had no knowledge of the Dutch language.
By looking at the community's material culture, and comparing it to that of local Ottomans, we will be able to get a so-called "lived experience" of its members' personal worlds. At the same time, we gain knowledge about networks of information exchange as well as about global, social and cultural interactions on Ottoman grounds. Through this project, a group of individuals is introduced who formed a motley crew. They worked not only as diplomatic and commercial agents, but were also part of a network that provided unofficial information to European institutions, political rulers and scholarly networks.
Host institute: LIAS
GI Funding Opportunities
A central idea that unites the diverse research within the Global Interactions research profile is a shift away from a classical Weberian approach, which views historical development (and modernization) as emanating from Europe and 'the West', to a truly global approach allowing for multiple perspectives in a multipolar world. This de-centering approach remains principle in our mission to develop and support innovative research on past, present, and emergent global forms and interconnections.
We welcome all applications that seek to further study on all topics and issues concerned with global interactions. For more information about our programs please see here.
For more information about the research profile Global Interactions, please visit our website