Children's rights monitor 2015
To what extent are the rights of children in the Netherlands guaranteed? On 8 December 2015 the Dutch Children's Ombudsman has published the Children's Rights Monitor 2015.
The Department of Child Law and the Institute of Immigration Law of Leiden University have drafted the advisory report for the Children's Rights Monitor.
The Monitor provides a thematic overview of the implementation of the UN Convention on the Rights of the Child (CRC) in the Netherlands. The monitor is divided in six chapters on the following themes: 1. Family situation and alternative care; 2. Protection against exploitation and violence; 3. Deprivation of liberty and juvenile justice; 4. Adequate standard of living; 5. Education; 6. Young immigrants.
Each chapter provides an overview of legislation, legislative changes, policy developments, relevant case-law and insights from scientific studies. Next to the rights of children in the European part of the Netherlands , 'the Netherlands in the Caribbean', which consists of the islands Bonaire, St. Eustatius and Saba, is taken into account.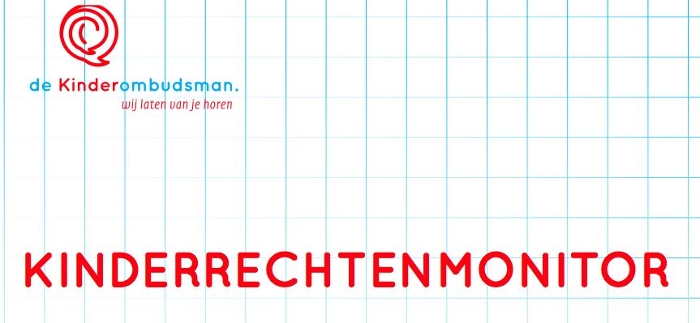 In the advisory report four main areas of concern, with regard to the realisation of the rights of children are identified.
On the basis of the Children's Rights Monitor 2015 the question can be asked whether the best interests of children are the first consideration in government policy? A call is made to implement a 'Child-rights impact assessment'. By introducing this type of assessment, from the start of the drafting process of new legislation and regulation, children's best interests are drawn attention to.
In the Netherlands children have limited opportunities to participate in decisions and policies that affect them. In line with this, it is recommended that the Dutch government ratifies the third Optional Protocol to the CRC on a communications procedure that gives children the individual right to complain against rights violations.
Children in the Netherland have limited knowledge on the CRC and its optional protocols. It is of great importance that the Dutch government puts effort in disseminating knowledge on the CRC.
Several groups of vulnerable children are identified, who are at risk with regard to the fulfilment of their basic rights, such as children who are victim of abuse, sexual violence or trafficking, children who grow up in poverty, foreign children, children with special educational needs and children living in the Caribbean part of the Netherlands.
Questions and suggestions can be directed at Prof. Ton Liefaard or the Secretariat of the Department of Child Law.
Advisory report Children's Rights Monitor 2015

The Kinderrechtenmonitor 2015 of the Dutch Children's Ombudsman