Martijn Manders and the media fascination with "Klein Hollandia"
Recently, we have witnessed an increased interest of the public and media in the hidden world of underwater archaeology sparked by the identification of a shipwreck as "Klein Hollandia". The research was a joint effort of a team of British and Dutch maritime archaeologists with one familiar face from Leiden, professor Martijn Manders.
The wreck identified
The unknown shipwreck was discovered in 2019 off the coast of Eastbourne in England. Thanks to the collaborative research conducted by maritime archaeologists from the Cultural Heritage Agency of the Netherlands (RCE), the Nautical Archaeology Society (NAS), and Historic England, it has now been almost certainly identified as the 17th-century Dutch warship "Klein Hollandia". This is a remarkable discovery because of the rich history of the ship, especially related to the Second Anglo-Dutch War, and the promising future research which could yield valuable insights into the maritime history of the time.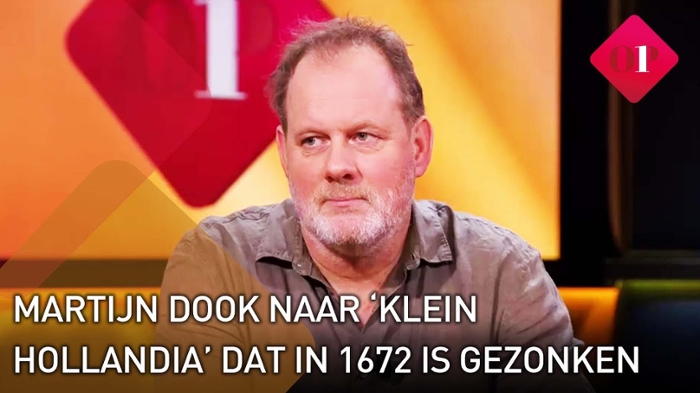 Media sensation
The exciting research results made "Klein Hollandia" and Martijn Manders come on the media radar, which meant that he could explain to the public a story of the wreck, the research, and the ship. Thus, in less than a week multiple media outlets featured him, such as NRC and de Volkskrant. He was a guest on BBC's Digging for Britain and Dutch talk show Op1 on NPO 1, as well as appeared in many news programmes such as NOS News, Jeugdjournaal, and RTL4 News.
If you wish to find out more about the research, there is also an informative news item published by the Cultural Heritage Agency of the Netherlands (RCE).