Book
Rooswijk 1740
Een scheepswrak, zijn bemanning en het leven in de 18de eeuw
Author

Martijn Manders, Laura van der Haar

Date

01 September 2021

Links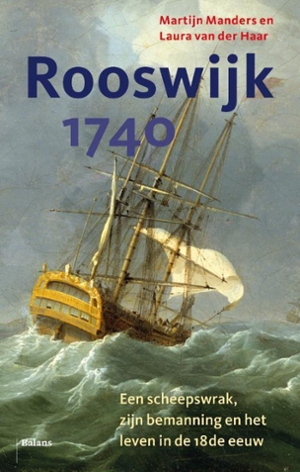 Op een koude winternacht in 1740 verging voor de kust van Engeland De Rooswijk, een fameuze VOC-Oost-Indiëvaarder volgeladen met handelswaar en zilver voor Nederlands-Indië. Bijna drie eeuwen lag het wrak op de bodem van de Noordzee, tot het werd opgegraven door een door Nederland geleid internationaal team van archeologen.
Wat transporteerde De Rooswijk precies en waarom ging het zo snel al zo dramatisch mis? Wie waren de opvarenden, waar kwamen ze vandaan en in wat voor maatschappij leefden ze? Op basis van de nieuwste onderzoekstechnieken, unieke opgedoken voorwerpen en uitgebreid historisch onderzoek naar de opvarenden vertellen de auteurs op meeslepende wijze het grote verhaal achter de ondergang van De Rooswijk.
Het resultaat is een uitzonderlijke geschiedenis van onmetelijke rijkdommen en globalisering, armoede en doorzettingsvermogen, en vooral van dromen en de zoektocht naar een beter leven. Rooswijk 1740 neemt de lezer mee naar een diepte van 26 meter onder zeeniveau, en van daaruit terug de achttiende eeuw in – van de arme Duitse immigrant die zilverstukken in zijn jas meesmokkelde tot de schatrijke financier op de Keizersgracht en de timmerlui op de Amsterdamse scheepswerven.
See for more information (in Dutch) the website of the publisher.