Lecture
ASCL Seminar: Seeing Development Approaches and Narratives from the African Periphery, 1979-2023
Date

Thursday 5 October 2023

Time

Location

Pieter de la Courtgebouw
Wassenaarseweg 52
2333AK Leiden

Room

0.B13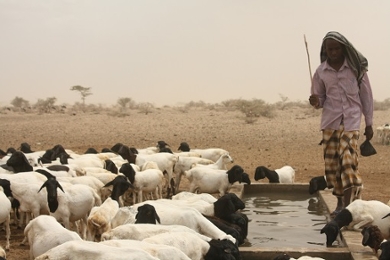 This event will be held physically in Leiden. For registrees who cannot travel to Leiden a link to an online platform will be sent one day before the start of the event.
This lecture by Prof. Peter Little (Emory University) addresses the litany of different development approaches from the perspectives of marginal populations and geographies in rural Africa. Based on the author's long-term research in eastern Africa, it uses the dual lenses of pastoralist communities and drylands to demonstrate how large-scale development paradigms interact and, in some cases, are shaped by local social and political dynamics. In doing so, the lecture argues that the periphery can be central to understandings of sustainable development and resilience. Over a period of several decades multiple development paradigms based on shared narratives and assumed understandings have been imposed in these regions both by international donor agencies and African governments, leading to contradictory and often unexpected outcomes. It shows how different interventions are interpreted and often shaped by local agency and politics, resulting in both negative and, in some cases, positive development results. The presentation concludes that in this contemporary period of increased global uncertainty, especially related to climate variability, much can be learned from the experiences of the periphery and its resilient populations and ecologies.

More information and registration.