Colonial and Global History (MA)
Alumni blog
Interested in studying Colonial and Global History at Leiden University? Find out what our alumni said about this master's programme.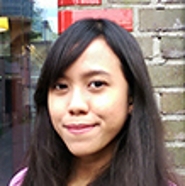 Tika Ramadhini
Graduated in Colonial and Global History
"It did not take long for me to be involved in other academic activities after I graduated from the MA Colonial and Global History. Back in Indonesia, I became a part of a research for a joint-publication about Indonesian history with some young historians in Jakarta."
" I have always been passionate about history, and now I have figured out that doing an academic career is my true calling. I believe my two-years studying experience in Leiden has influenced me so much in life."
Working on my PhD dissertation
"Since March, I live in Berlin. I work as a doctoral research fellow at Leibniz-Zentrum Moderner Orient, a German research institute devoted to an interdisciplinary and comparative study of the Middle East, Africa, and Asia from a historical perspective. Besides engaging myself in the research activities of the institute, I am currently working on my PhD dissertation about Southeast Asian women, at the Institute of Asian and African Studies of Humboldt Universität zu Berlin. Training that I received in Leiden, especially in conducting research independently, helped me a lot in doing my works today."