Assyriology (research) (MA)
The research master's in Assyriology, a specialisation of the Classics and Ancient Civilizations (Research) programme, at Leiden University provides you with a multidisciplinary study of the languages, literatures and cultures of the Ancient Near Eastern world.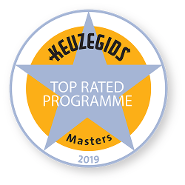 Classics and Ancient Civilisations was voted as a top rated programme in the Netherlands by the Keuzegids 2019 ranking
The Research MA programme in Classics and Ancient Civilisations has received the label 'top programme' in the Keuzegids Masters of March 2019. The study guide bases its results on the opinion of students (through the National Student Survey) and experts (NVAO).
Why study Assyriology (research) at Leiden University?
The Assyriology (Research) programme gives you the opportunity to study with internationally acclaimed academics immersed in the latest research and engaged in actively expanding our knowledge of the field. Your teachers are not only experts in languages and cultures of the ancient Middle East, but also active researchers engaged in innovative projects that constantly build bridges between cutting-edge research and the courses in your programme.
Learn more about the study programme
Focus on your area of interest
You will be able to tailor your study programme to your personal interests by creating your own combination of courses from the Assyriology programme or from other research master's programmes within the Faculties of Humanities and of Archaeology.
Study at one of our partner universities
We encourage all student to consider applying for a study time abroad. The Assyriology research master's programme offers opportunities to follow research programmes at one of our partner universities – including SOAS, University College London, Münster, and Heidelberg.
Find out more about the career prospects
It is also possible to study Assyriology within the one-year Master's programme Classics and Ancient Civilisations.
Assyriology (research) degree
Assyriology (research) at Leiden University is an accredited degree programme. After successful completion of this programme, you will receive a research master's degree in Classics and Ancient Civilizations and the title Master of Arts (MA).