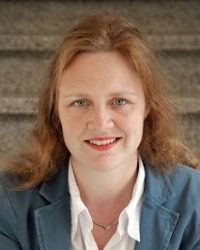 Vera van Noort
Professor of Computational Biology
Name

Prof.dr. V. van Noort

Telephone

E-mail

ORCID iD
Professor of Computational Biology
Science
Instituut Biologie Leiden
IBL Core facility Genomics & Bio-IT
Work address
Sylvius
Sylviusweg 72
2333 BE Leiden
Room number 6.4.13
Contact
Karami O., Rahimi A., Khan M., Bemer M., Hazarika R.R., Makt P., Compier M., Noort V. van & Offringa R. (2020), A suppressor of axillary meristem maturation promotes longevity in flowering plants, Nature Plants 6: 368-376.
Khayatt B.I., Noort V. van & Siezen R.J. (2019), The Genome of the Plant-Associated Lactic Acid Bacterium Lactococcus lactis KF147 Harbors a Hybrid NRPS-PKS System Conserved in Strains of the Dental Cariogenic Streptococcus mutans, Current Microbiology 77(1): 136-145.
Wittouck S., Wuyts S., Meehan C.J., Noort V. van & Lebeer S. (2019), A Genome-Based Species Taxonomy of the Lactobacillus Genus Complex, mSystems 4: e00264.
Botelho J., Lood C., Partridge S.R., Noort V. van, Lavigne R., Grosso F. & Peixe L. (2019), Combining sequencing approaches to fully resolve a carbapenemase-encoding megaplasmid in a pseudomonas shirazica clinical strain, Emerging Microbes and Infections 8(1): 1186-1194.
Thiry D., Passet V., Danis-Wlodarczyk K., Lood C., Wagemans J., De Sordi L., Noort V. van, Dufour N., Debarbieux L., Mainil J.G., Brisse S. & Lavigne R. (2019), New Bacteriophages against Emerging Lineages ST23 and ST258 of Klebsiella pneumoniae and Efficacy Assessment in Galleria mellonella Larvae, Viruses 11(5): 411.
Sostaric N., O'Reilly F.J., Giansanti P., Heck A.J.R., Gavin A.C. & Noort V. van (2018), Effects of Acetylation and Phosphorylation on Subunit Interactions in Three Large Eukaryotic Complexes, Molecular and Cellular Proteomics 17(12): 2387-2401.
Zhang Z.C., Coenen H., Ruelens P., Hazarika R.R., Al Hindi T., Oguis G.K., Vandeperre A., Noort V. van & Geuten K. (2018), Resurrected Protein Interaction Networks Reveal the Innovation Potential of Ancient Whole-Genome Duplication, Plant Cell 30(11): 2741-2760.
Hazarika R.R., Sostaric N., Sun Y.F. & Noort V. van (2018), Large-scale docking predicts that sORF-encoded peptides may function through protein-peptide interactions in Arabidopsis thaliana, PLoS ONE 13(10): e0205179.
T'Syen J., Raes B., Horemans B., Tassoni R., Leroy B., Lood C., Noort V. van, Lavigne R., Wattiez R., Kohler H.P.E. & Springael D. (2018), Catabolism of the groundwater micropollutant 2,6-dichlorobenzamide beyond 2,6-dichlorobenzoate is plasmid encoded in Aminobacter sp MSH1, Applied Microbiology and Biotechnology 102: 7963-7979.
Beaton A., Lood C., Cunningham-Oakes E., MacFadyen A., Mullins A.J., El Bestawy W., Botelho J., Chevalier S., Coleman S., Dalzell C., Dolan S.K., Faccenda A., Ghequire M.G.K., Higgins S., Kutschera A., Murray J., Redway M., Salih T., Da Silva A.C., Smith B.A., Smits N., Thomson R., Woodcock S., Welch M., Cornelis P., Lavigne R., Van Noort V. & Tucker N.P. (2018), Community-led comparative genomic and phenotypic analysis of the aquaculture pathogen Pseudomonas baetica a390T sequenced by Ion semiconductor and Nanopore technologies, FEMS Microbiology Letters 365(9): fny069.
Pieter A., Lood C., Ozturk B., Horemans B., Lavigne R., Noort V. van, Mot R. de, Marchal K., Sanchez-Rodriguez A. & Springael D. (2018), Catabolic task division between two near-isogenic subpopulations co-existing in a herbicide-degrading bacterial consortium: consequences for the interspecies consortium metabolic model, Environmental Microbiology 20(1): 85-96.
Clauwers C., Lood C., Noort V. van & Michiels C.W. (2017), Canonical germinant receptor is dispensable for spore germination in Clostridium botulinum group II strain NCTC 11219, Scientific Reports 7: 15426.
Wittouck S. & Noort V. van (2017), Correlated duplications and losses in the evolution of palmitoylation writer and eraser families, BMC EVOLUTIONARY BIOLOGY 17: 83.
Arslan A. & Noort V. van (2017), yMap: an automated method to map yeast variants to protein modifications and functional regions, BIOINFORMATICS 33(4): 571-573.
Hazarika R.R., De Coninck B., Yamamoto L.R., Martin L.R., Cammue B.P.A. & Noort V. van (2017), ARA-PEPs: a repository of putative sORF-encoded peptides in Arabidopsis thaliana, BMC BIOINFORMATICS 18: 37.
Arslan A. & Noort Vera. van (2017), Evolutionary conservation of Ebola virus proteins predicts important functions at residue level, BIOINFORMATICS 33(2): 151-154.
Zhang Z., Boonen K., Ferrari P., Schoofs L., Janssens E., Noort V. van, Rolland F. & Geuten K. (2016), UV crosslinked mRNA-binding proteins captured from leaf mesophyll protoplasts, Plant Methods 12: 42.
Deghou S., Zeller G., Iskar M., Driessen M., Castillo M., Noort V. van & Bork P. (2016), CART-a chemical annotation retrieval toolkit, Bioinformatics 32(18): 2869-2871.
Chen W.-H., Noort V. van, Lluch-Senar M., Hennrich M.L., Wodke J.A.H., Yus E., Alibes A., Roma G., Mende D.R., Pesavento C., Typas A., Gavin A.C., Serrano L. & Bork P. (2016), Integration of multi-omics data of a genome-reduced bacterium: Prevalence of post-transcriptional regulation and its correlation with protein abundances, Nucleic Acids Research 44(3): 1192-1202.
Voordeckers K., Kominek J., Das A., Espinosa-Cantu A., De Maeyer D., Arslan A., Van Pee M., Zande E. van der, Meert W., Yang Y., Zhu B., Marchal K., DeLuna A., Noort V. van, Jelier R. & Verstrepen K.J. (2015), Adaptation to high ethanol reveals complex evolutionary pathways, PLoS Genetics 11(11): e1005635.
Lasonder E, Janse CJ, van Gemert GJ, Mair GR, Vermunt AMW, Douradinha BG, van Noort V, Huynen MA, Luty AJF, Kroeze H, Khan SM, Sauerwein RW, Waters AP, Mann M & Stunnenberg HG (2008), Proteomic Profiling of Plasmodium Sporozoite Maturation Identifies New Proteins Essential for Parasite Development and Infectivity, PLoS Pathogens 4(10).
Hoofddocent
Reviewing scientific articles