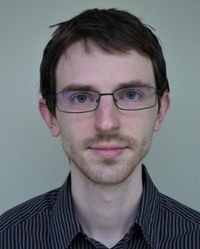 Tom Heyman
Assistant Professor
Name

Dr. T.D.P. Heyman

Telephone

E-mail

ORCID iD
Tom Heyman is working as an Assistant Professor at the Methodology & Statistics department of the Faculty of Social Sciences, since October of 2019. Before that, he was employed by the KU Leuven (Belgium), where he obtained a PhD in Psychology in 2016, and subsequently worked for three years as a postdoctoral fellow, both financed by the Research Foundation - Flanders (FWO).
Research
During his time at the KU Leuven, Tom Heyman studied the mental lexicon via semantic priming. That is, people tend to recognize words and pictures faster when they first encountered a semantically related stimulus (e.g. the word dog gets recognized faster when people just saw a picture of a cat). By relying on such effects, we can discover the underlying structure of our mental lexicon.
Apart from that, Tom Heyman also did research on language development, distributed semantic models, scalar implicatures, and publication practices. Currently, he focusses on sequential testing, a procedure in which evidence in favor of certain statistical models gets evaluated while the data are being collected, methods to investigate dishonesty, and he also examines whether science is indeed self-correcting.
Teaching
At KU Leuven, Tom Heyman taught in different statistics courses, and he has also given seminars about the Open Science Framework, R Markdown, and responsible research practices like pre-registration, data sharing,… Currently, he is affiliated to the courses Perspective on Career Planning and Bachelorproject Psychology. Furthermore, he is also a Master Thesis Lab Assistant.
Links
Assistant Professor
Faculteit der Sociale Wetenschappen
Instituut Psychologie
Methodologie & Statistiek
No relevant ancillary activities