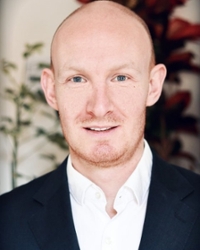 Thomas Moerland
Assistant professor
Name

Dr. T.M. Moerland

Telephone

E-mail
Thomas Moerland studied Mathematics and Medicine at Leiden University, after which he obtained a PhD degree in Computer Science from Delft University of Technology.
More information about Thomas Moerland
He currently works as an assistant professor at Leiden University, in the field of artificial intelligence, primarily focusing on reinforcement learning. Please visit his personal website for further information.
Assistant professor
Science
Leiden Inst of Advanced Computer Science
Work address
Snellius
Niels Bohrweg 1
2333 CA Leiden
Contact
No relevant ancillary activities