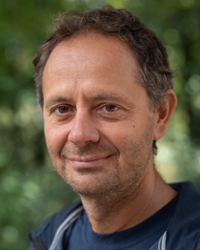 Theo Anagnostopoulos
Visiting Researcher
Name

Dr. T. Anagnostopoulos

Telephone

E-mail
My work focuses on understanding the basis of scientific hesitancy. This understanding should enable science communicators to design tailor made awareness campaigns and educational programs increasing understanding and emotional connection of the target audience. In addition, I am investigating the impact of science engagement activities in underserved populations/communities. Finally, I have an interest in the development of science outreach methods to citizens with very low interest in science.
The period of the COVID-19 pandemic has been a prime and unique situation for data collection on vaccination hesitancy. It is unprecedented that a scientific dilemma has ever been put in front of society to decide to such a great extent. It is also unprecedented that the various types and causations of scientific (vaccination) hesitancy have ever been represented to such an extent and with so much data backing up each type.
The causations of vaccination hesitancies are many and vary to a great degree. As pilot research I have been working with MSc students on understanding the degree of causation due to our peer influence.
Grants and prizes
Explorers Club 50 - Fifty people changing the world 2022 list
National Geographic Explorer (2020)
European Network Science Centers and Museums "ECSITE" Award Winner (2019)
Falling Walls Engage Winner 2018, 2019, 2022
Newcastle University UK, Alumni Social Impact Achievement Award (2019)
Ashoka Fellow (2017)
British Council UK Alumni Award Winner 2017- Social Impact category
Key publication
Mind the Lab: A powerful tool in the field of science communication
Brief biography
I was born in Athens, Greece and I have always had a deep interest in science. I studied Genetics and pursued a carrier as an academic. However, throughout my PhD and PostDoctoral studies, I realised the deep gap of knowledge between scientists and the general public. Hence, I started working on the connection of science and society.

I co-founded "SciCo" (Science Communication) in 2008, a non-profit organization aiming to communicate science through a simple and interactive way, which I have been managing ever since. SciCo consists of a team of like-minded individuals who work on two main pillars: awareness and empowerment. We have run more than 200 high-impact international outreach activities. These include a series of annual science festivals, "Mind the Lab"- a "guerilla science" activity taking place at metro and train stations around the world, "Celebrity Science"- a popular YouTube show which brings engagement via the contribution of social media influencers and a number of STEM empowerment programs. These STEM programs empower educators and students in underserved areas to address local social and environmental challenges through science and technology.
Since 2020, I am also a National Geographic Explorer specializing in science education and outreach in remote communities.
More about Anagnostopoulos' research
Visiting Researcher
Science
Instituut Biologie Leiden
IBL SCS
Work address
Sylvius
Sylviusweg 72
2333 BE Leiden
Contact