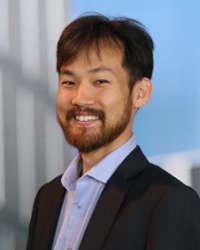 Tales Yamamoto
Guest researcher
Name

T.M. Yamamoto

Telephone

E-mail
Professional Experience
Tales graduated at the University of Graz in 2018, where he obtained his MSc degree in Sustainable Development. He also received a BEng degree in Chemical Engineering from the University of Campinas in 2010.
Prior to CML, Tales worked for two years in the mining industry in different locations in Brazil, including the Amazon region. During this period, his tasks involved developing water balance for a beneficiation plant, overseeing the operation of the tailings systems and its safety, and reporting to regulatory bodies. Tales also worked as a consultant in the sugar and alcohol sector, developing industrial improvements and conducting feasibility studies.
Tales started as a PhD researcher at the Industrial Ecology department of CML in February 2019.
Research topic
Tales participates in the EIT RawMaterials PANORAMA project that aims to produce an information service containing data of global flows and stocks of different materials and products. This will enable more informed decision making for various stakeholders to improve materials management and implement more sustainable practices.
Guest researcher
Science
Centrum voor Milieuwetenschappen Leiden
CML/Industriele Ecologie
No relevant ancillary activities