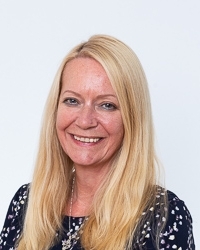 Sheena Bruce
Project manager Advanced LL.M. Programmes
Name

S. Bruce

Telephone

E-mail
Sheena is the Head Coordinator for all Advanced Master Programmes (quality assurance management, accreditation, process development, project management, central communications etc.) She is also the Secretary (non-member) of the Advanced Master Programmes Exam Commission and the Secretary (non-member) of the Quality Assurance Steering Committee (QAS) for the Advanced Master Programmes.
Sheena coordinates the daily operations related to the Advanced Master's Programme in European and International Business Law.
Working days
Monday, Tuesday, Thursday and Friday.
Project manager Advanced LL.M. Programmes
Faculteit Rechtsgeleerdheid
Stafdienst Bedrijfsvoering
Bureau Internationaal Onderwijs
No relevant ancillary activities