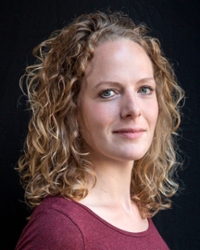 Rosa Koenraadt
Assistant Professor
Name

Dr. R.M. Koenraadt

Telephone

E-mail

ORCID iD
Rosa Koenraadt is assistant professor of criminology at the Institute of Criminal Law and Criminology.
General
Rosa Koenraadt has been working as an assistant professor of criminology at the Institute of Criminal Law and Criminology since 2018. After completing her bachelor's degree in psychology and master's degree in criminology, she was affiliated with the Willem Pompe Institute of Utrecht University. In 2018 she completed her doctoral research within the Erasmus Mundus Doctorate in Cultural and Global Criminology (DCGC) program at Utrecht University.
Research
Rosa's research agenda mainly focuses on the relationship between debt problems and crime and the role of financial problems in criminal law. She is involved in research into debts during and after detention, debts of convicts and as a project leader she was involved in research into financial supervision in the Netherlands. In her research she uses both qualitative and quantitative research methods.
In addition, as a project leader and researcher Rosa is involved in the large-scale study 'From Bajes to Buiten'. In this research, the experience of the reintegration process is mapped out by following both long-term and short-term detained persons during and after detention. Within this study, longitudinal data is collected by means of interviews with detained persons and reintegration professionals, focus groups, expert meetings and file analysis.
Rosa's research takes place within the research program Criminal Justice: Legitimacy, Accountability, and Effectivity.
Education
Rosa Koenraadt teaches the subjects Methods and Techniques II (M&T2), Practical Explanatory Criminology (PVC) and Research Skills within the bachelor's degree. She also supervises bachelor's and master's theses.
Assistant Professor
Faculteit Rechtsgeleerdheid
Instituut voor Strafrecht & Criminologie
Criminologie
No relevant ancillary activities