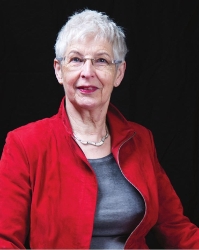 Rikki Holtmaat
Professor of International Non-discrimination Law
Name

Prof.mr. H.M.T. Holtmaat

Telephone

E-mail
Rikki (H.M.T.) Holtmaat (1952) was professor at the Europa Institute of Leiden University between 2003 and 2016.
Curriculum vitae
Professor Holtmaat graduated cum laude in Law at Utrecht University in 1983 and worked as a member of the academic staff of the Dutch Emancipation Council from 1982 -1985. Between 1985 and 2003 she lectured Women & Law at the University of Leiden. She has done a PhD-research (1992) into the gender bias of the system of social insurance and social assistance in the Netherlands. Her teaching and publications covered the fields of feminist legal theory, EU equality law, the UN Convention on the Elimination of all forms of Discrimination against Women (CEDAW) and sexual harassment law. She has also written on law and literature. She participated inter alia in the European Forum 1994-1995 on Gender and the Use of Time as a visiting professor (European University Institute, Florence, Italy) and was a visiting professor at Helsinki University, Finland (1998). Between 1998 and 2010 she mainly worked as a free lance consultant and researcher for national governments, international organisations and non-governmental organisations all over the world. From 2005, Rikki Holtmaat was a member of the European Commission's Network of Legal Experts in the Non-Discrimination Field.
Besides being an academic lawyer she also writes literary fiction. More information can be found here.
From 1 January 2018, professor Holtmaat is appointed as the confidential councilor for PhD candidates.
Publications
See the tab "Publications".
Professor of International Non-discrimination Law
Faculteit Rechtsgeleerdheid
Instituut voor Publiekrecht
Europees Recht
No relevant ancillary activities