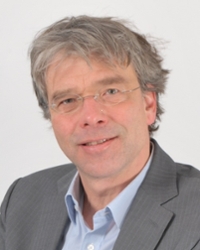 Peter van Es
Professor Notarial Law
Name

Prof.dr.mr. P.C. van Es

Telephone

E-mail
Dr P.C. van Es (Peter) is Professor of Notarial Law.
Tasks Director of Education
Education policy (regular Bachelor- and Master programmes)
New education programmes
Post-academic law education programme (JPAO)
Law Education in the Campus Den Haag
Honours College Law
ICT & Education
Studies
1992: master degree Dutch civil law at the University of Leiden;
1995: master degree Notarial law at the University of Amsterdam (UvA).
Dissertation
Van Es finished his dissertation (De actio negatoria, (diss. Leiden), Nijmegen: Wolf legal publishers 2005) in 2005.
Van Es regularly publishes in Dutch law journals such as: WPNR, JBN and Tijdschrift Erfrecht.
Professor Notarial Law
Faculteit Rechtsgeleerdheid
Instituut voor Privaatrecht
Notarieel Recht
Lid Raad van Toezicht
Hoofdredactionele werkzaamheden voor Juridische Berichten voor het Notariaat