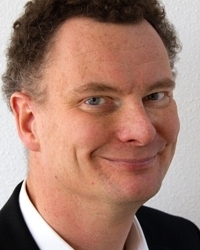 Paul Nieuwbeerta
Professor of Criminology
Name

Prof.dr. P. Nieuwbeerta

Telephone

E-mail
Paul Nieuwbeerta is full Professor of Criminology at the Institute of Criminal Law and Criminology of Leiden University since 2009. He teaches courses in the Criminology bachelor program and the various Criminology master programs in Leiden.
Paul Nieuwbeerta received his M.A. (1989) in Public Administration from Twente University and Ph.D. (1995) in Sociology from Nijmegen University. His doctoral and post-doctoral research (until 2000) comprised large-scale cross-national data projects on social inequality and voting behaviour in democratic countries.
He started doing criminological research at the Netherlands Institute for the Study of Crime and Law Enforcement (NSCR) in 2000. He was appointed as professor of Sociology (one day/week) at the Faculty of Social Sciences of the Utrecht University at the chair 'Theoretical and empirical analyses of societal effects of Criminal Justice interventions' from 2006 until 2016.
Since 2000 he published a large number of books papers in several area's of criminology, e.g. on (international) crime victimization, criminal careers, homicide and prisons. Over the years his main research field became Life Course Criminology with a focus on the intended and unintended effects of imprisonment.
He was initiator and co-PI of several large scale data collections, e.g. the 'Dutch Homicide Monitor', the 'Crime Career and Life Course Study (CCLS)'. His current projects involve the 'The Prison Project', a nation-wide large research project examining the intended and unintended consequences of imprisonment in The Netherlands (see: www.prisonproject.nl) and the Life in Custody Study (LIC), a nation-wide study on all detainees in Dutch prisons. For the Prison Project, he received the Excellence Research Award (2017) of the International Corrections and Prison Association (ICPA).
His research is part of the research programme Criminal Justice: Legitimacy, Accountability, and Effectivity of the Faculty of Law of Leiden University.
Professor of Criminology
Faculteit Rechtsgeleerdheid
Instituut voor Strafrecht & Criminologie
Criminologie
No relevant ancillary activities