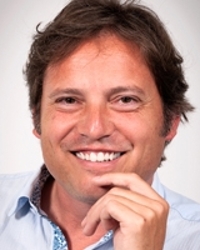 Niels Chavannes
Professor General Practice
Name

Prof.dr. N.H. Chavannes

Telephone

E-mail
Niels Chavannes is professor of family medicine, head of research and founder of the National eHealth Living Lab (NeLL) at the department of Public Health and Primary Care, Leiden University Medical Center, the Netherlands. He is also visiting professor at the Respiratory Research Institute of Zhongshan Hospital, Fudan University Shanghai, China.
More information about Niels Chavannes
eHealth
Chair of eHealth Applications in Population Health Management, focused on the evidence base of digital healthcare solutions, by applying innovative ehealth methodology, guided by population health management. The Chair is embedded in the research line Prevention, Population Health and Disease Management (PrePoD) and is deployed in close collaboration with the Campus The Hague and the National eHealth Living Lab (NeLL).
Academic Career
Prof. Dr. Niels H. Chavannes MD, PhD, graduated in Medicine at Maastricht University in 1998. He combined his specialization as a family physician (2003) with several diagnostic and therapeutic studies in primary care, resulting in his 2005 PhD thesis: "Tracking and treating COPD in Primary Care: An integrated approach to diagnosis and therapy" at the CAPHRI Research Institute of Maastricht University, the Netherlands. In 2003 he founded an innovative healthcare center as family physician with a multidisciplinary team in a deprived area in Rotterdam. In 2008, this was followed by two years as a consultant family physician at United Family Hospital in Shanghai, China, combined with an assistant professorship at Leiden University Medical Center. In 2010 he returned to the Netherlands as an associate professor, coordinating several (inter)national clinical research projects, and teaching on chronic disease management, eHealth and mHealth applicability, therapy adherence, and smoking cessation strategies. In 2015 he was appointed Full Professor of Primary Care Medicine, his inaugural speech titled "eHealth in Disease management: goal or tool?", followed by his appointment as Head of Research and the founding of the National eHealth Living lab (NeLL) in 2018. In 2020 his Chair was continued under the title of "eHealth Applications in Population Health Management" while he is currently Head of the LUMC Research Council Theme Prevention and Lifestyle.
Prizes and honourable appointments
In 2006 his team received the National Public Health Stimulation Award (2006) for the Kroonluchter Project, implementing a highly successful integrated COPD management program.
Professor General Practice
Faculteit Geneeskunde
Divisie 3
Public Health en Eerstelijnsgeneeskunde
Visiting professor
Adviseur nationaal actieprogramma chronische longziekten
Vice-voorzitter CAHAG