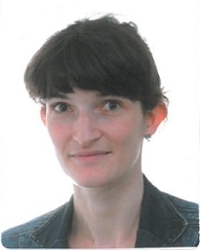 Marion Collewet
Assistant professor
Name

Dr. M.M.F. Collewet

Telephone

E-mail
Marion Collewet is universitair docent, verbonden aan de afdeling Economie.
Short bio
• From August 2020: Assistant Professor at the Department of Economics;
• 2018-2020: post-doc at the Department of Spatial Economics , School of Business and Economics, Vrije Universiteit (VU) Amsterdam;
• 2017-2018: post-doctoral research fellow at CORE, Université Catholique de Louvain, and part-time visitor at the Centrum voor Sociaal Beleid Herman Deleeck in Antwerp;
• 2012-2017: PhD in Economics at ROA, Maastricht University;
• 2008-2012: junior researcher at SEOR (Erasmus University Rotterdam);
• 2008: MSc in Economic and Social Policy Analysis from the University of York;
• 2007: BA in Philosophy from Université Paris X Nanterre;
• 2005: Double degree in Political Science from the Institut d'Etudes Politiques de Lille and the Westfälische Wilhems-Universität Münster.
Research interests
• Labour economics: labour supply preferences, determinants of labour demand, working time;
• Alternative ways to measure preferences: happiness, hypothetical choices, choice experiments;
• Measurement of preferences for public policy, measuring the social value of public policies, participatory value evaluation;
• Environmental economics: citizens' preferences about the energy transition, valuation of environmental goods;
• Determinants of preferences, peer effects and social norms.
Teaching
BA-scripties EBM/Bestuurskunde
MA-scripties MPA
Assistant professor
Faculteit Rechtsgeleerdheid
Instituut Fiscale en Economische vakken
Economie