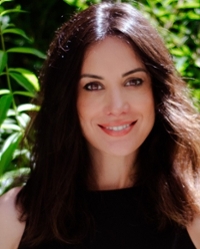 Maria Gabriela Palacio Ludeña
University Lecturer Development Studies
Name

Dr. M.G. Palacio Ludeña

Telephone

E-mail

ORCID iD
I am an Assistant Professor (University Lecturer) in Development Studies at the Latin American Studies Programme - Institute for History. I also contribute to the programmes BA International Studies and MA International Relations. I teach courses on a variety of topics such as (global and regional) political economy, social policy, nation-building processes in Latin America, neoliberalism, informality and labour segregation, and social reproduction. My courses engage in dialogue with various literature streams, namely political economy, anthropology of the state, and development studies. While my work primarily focuses on the Latin American region, I welcome the opportunity to collaborate with students whose research focuses on other regions but deal with issues of social exclusion, inequality, poverty, labour economics, gender and queer methodologies and/or social policy. I am currently supervising several BA, MA and PhD theses.
Fields of interest
My research contributes to interdisciplinary work on development studies, with a focus on social policy. Situated within development studies and informed by political economy, anthropology of the state, and sociology of gender and race; it seeks to understand how social policy shapes social and political identities. Most of my empirical research has focused on Ecuador, though I have written more broadly about Latin America.
Research
My work interrogates conventional approaches to (economic) development by engaging with questions of identity, difference, and power. It situates the processes of marginalisation and exclusion in Latin America from a historical perspective. I cultivate a situated and critical scholarship that engages with contemporary Latin American challenges, such as the persistence of inequality and increased levels of social fragmentation, which are read in their historical and socio-economic contexts.
My current research engages more centrally with questions of identity, difference, and power, which are essential given the rapid pace of cultural and socio-political transformation that has taken place over the past years in the Latin American region. I engage with interdisciplinary approaches that expose the structural and normative consonance between political aspects and processes of social fragmentation and exclusion in the region.
My most recent collaborative project problematises the gendered and binary constructions that permeate the analysis of labour markets. By shifting the focus to cis-heteronormative, patriarchal norms and discursive practices, we examine what determines what work is and how it is valued. We study various forms of discrimination, othering, and exclusion that relate to sexual orientation and that work, together with other structural factors, to perpetuate social hierarchies and economic outcomes in the Latin American region.
Grants and awards
I was awarded the Teaching Innovation Grant (2020), together with Tamara Soukotta, to develop the Critical Theories and Practices seminar, which employes critical pedagogy to introduce critical theories and research methods to motivate a reflection on the situatedness of knowledge (re)production. I was also awarded a grant by the United Nations University World Institute for Development Economics Research (UNU-WIDER) on 'The Economics and Politics of Taxation and Social Protection' in 2015. I was also awarded a grant by the Institute for New Economic Thinking (INET), endorsed by Nobel Laureate Joseph Stiglitz, to attend the 8th Annual Advanced Graduate Workshop (AGW) on Poverty, Development and Globalisation (India, 2015), organised jointly by the Azim Premji University, INET and Columbia University.

Our collaborative project, Upsetting Binaries and Hierarchies: Queer Labor Economics, receives funding from the Humanities JEDI Fund. The project team consists of María Gabriela Palacio Ludeña (Institute for History), Eduardo Alves Vieira (Centre for Linguistics), Texel in 't Veen (student BA International Studies) and Thomas Grant (student ResMA Latin American Studies). The project has also received funding from the Research Traineeship Programme within the Faculty of Humanities.
Curriculum Vitae
I hold a PhD in Development Studies from the International Institute of Social Studies (ISS). I obtained my BSc in Economics from the Pontificia Universidad Católica del Ecuador in 2008 and an MSc degree in Social Economy and Non-Profit Organisations Management at the Universitat de València in 2009. I also obtained an MA in Development Studies at the ISS in 2011, specialising in Poverty Studies and Policy Analysis. Along this path, I became aware of the limitations of monodisciplinary analysis and started exploring new ways of thinking about social policy. Development scholarship enriched my understanding of systemic aspects of exclusion, engaging with critical theory and operationalising during my PhD different approaches such as ethnography and critical discourse analysis, next to quantitative methods such as social surveys and econometrics. Before my academic career, I worked in the NGO sector on public health projects, as a consultant on value chains and sustainable development, and in public administration for the Ecuadorian Development Bank. I have maintained and developed previous engagements consulting for various (inter)national organisations such as UNU-WIDER, the Centre for Fiscal Studies and the National Development Council of Ecuador; on projects related to inequality and poverty, social protection and tax reform.
Key publications
Palacio Ludeña M.G. (2021), Falling through the Cracks: Digital Infrastructures of Social Protection in Ecuador, Development and Change 52(4): 805-828.. The article problematises how populations in informality are included in narrowly targeted social assistance interventions, which are heavily reliant on targeted schemes and fail to make informality legible to programme administrators. The focus of the article lies in the politics of exclusion and inclusion that permeate digital infrastructures
Palacio Ludeña, M.G., 2019. Institutionalising Segregation: Women, Conditional Cash Transfers, and Paid Employment in Southern Ecuador. Population and Development Review. O. Social assistance has been received with anxiety, as many consider receiving cash will work as a disincentive for women to enter paid work. This article argues that this concern is misplaced. Drawing from feminist economics and sociology of gender, it questions the argument of welfare dependency attributed to cash transfers. The analysis of the Ecuadorian case points at systemic aspects of segregation and suggests that social assistance has neither affected the employment structure nor tackled the sources of gender inequality.
University Lecturer Development Studies
Faculty of Humanities
Institute for History
Latijns-Amerika studies
Work address
Reuvens
Reuvensplaats 3-4
2311 BE Leiden
Room number 1.04
Contact
Member Editorial Committee of the Faculty of Economics